Lower Schuylkill Master Plan
The Lower Schuykill Master Plan
The Lower Schuylkill Master Plan was a collaborative effort to create a blueprint for high-quality sustainable redevelopment of the historically industrial corridor along the east and west banks of the Lower Schuylkill River in Philadelphia, PA. The public-private planning process was led by the Philadelphia Industrial Development Corporation (PIDC), the Philadelphia City Planning Commission (PCPC) and the City of Philadelphia Department of Commerce, with funding from the William Penn Foundation and the City of Philadelphia. PennPraxis served as the local planning advisors and assisted in data collection, stakeholder outreach, and case study research during the preliminary phase of the process. The planning team was led by Chan Krieger NBBJ of Cambridge, MA, with a team of subconsultants.
PIDC's Philadelphia Land Utilization and Market Strategy identified the 3,700 acre study area as a primary opportunity for successful redevelopment, based on its overall size, parcel sizes, industrial character, transportation assets, separation from residential areas, and proximity to the economic engines of Center City, University City, Philadelphia International Airport and The Navy Yard. Philadelphia's comprehensive plan, Philadelphia2035, similarly designated the area as an "industrial legacy area" with an array of redevelopment objectives, including business attraction and job creation. Redevelopment also provided an opportunity to enhance Philadelphia's green footprint by significantly expanding the Schuylkill River Trail, enhancing public access to green and recreational amenities, integrating progressive stormwater and flood management systems, and identifying potential wetlands mitigation sites.
PennPraxis helped the team lead two phases of public input, which took place in January and April 2012.
A carefully crafted master plan was crucial to guide these improvements. The Study will lay out a vision and identify critical improvements for the entire Study Area, as well as priority development sites suitable for early action. The original goal was to have an iterative planning process that includes a 40-member Advisory Group, three phases of civic engagement, and a final product by late summer 2012.
The final plan for the Lower Schuylkill Master Plan was adopted in May 2013. Key features of the plan included:
A "river road" providing access to potential new development sites. The road would begin at 47th street and run south along the west bank of the Schuylkill.
5 miles of new public river trails.
46 acres of "greened space."
A total investment in public infrastructure of $411 million.
An estimated 5,500-6,500 new jobs.
The plan calls for three distinct "campuses." A "logistics hub"—featuring manufacturing, warehousing, distribution, and airport-related uses—would occupy the southwest corner of the master plan area. The northwest portion would be a dedicated "innovation district," relating to the educational institutions in the area, used for research and development and creative services. The eastern portion of the planning area, on the isolated east side of the Schuylkill between the river and center city, is planned as an "energy corridor" in keeping with its historic use for oil refinery.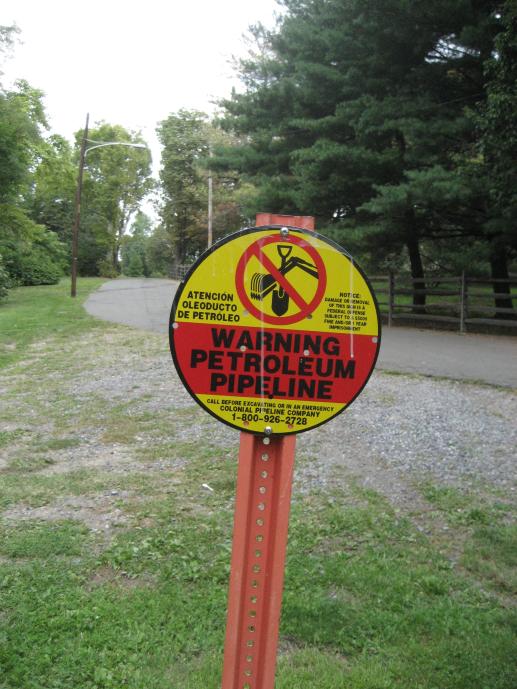 Bartram's Garden, 54th Street and Lindbergh Boulevard
Download(s)