The Brief: Affordable Housing That's Both Contextual and 'Funky'
Undergraduate architecture students and community members strike a balance for a proposed development in historic Germantown.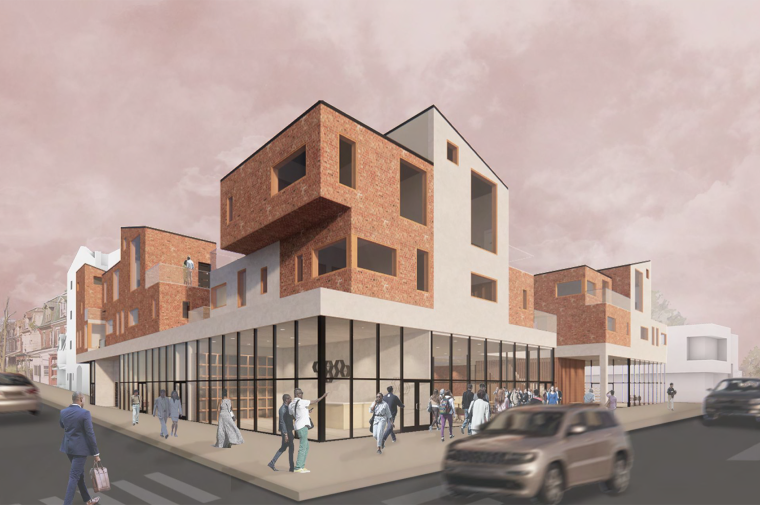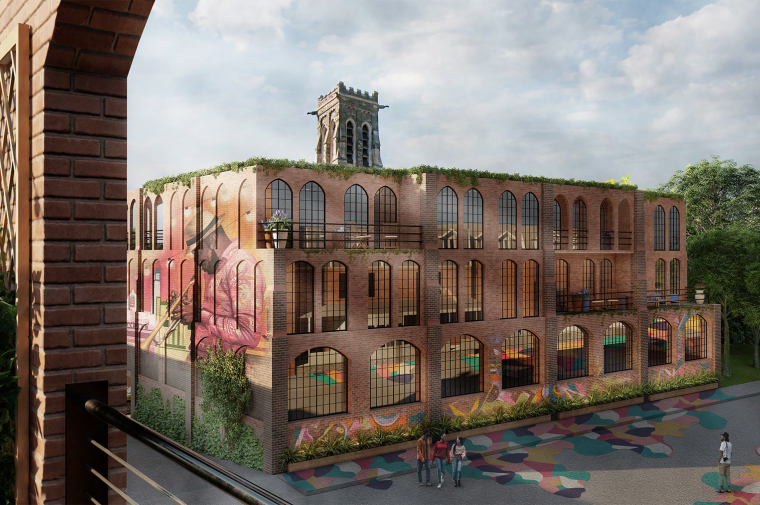 Luke's Village by Jerod Bayly, Jane Dwares, and Jackson Hamilton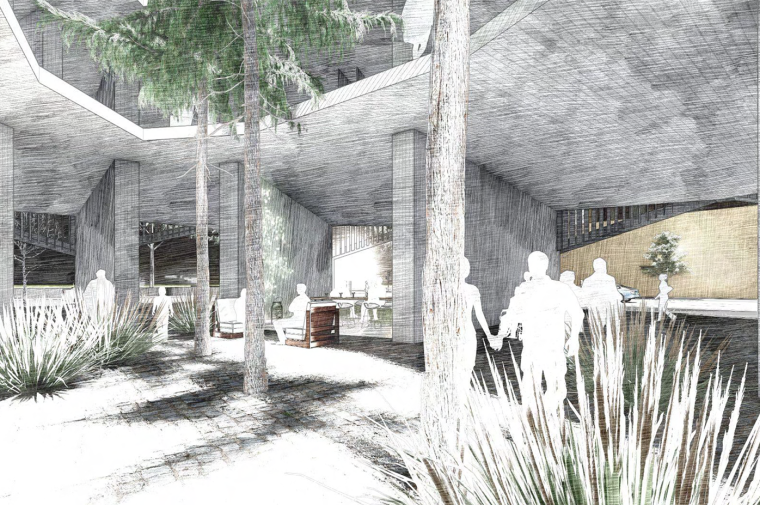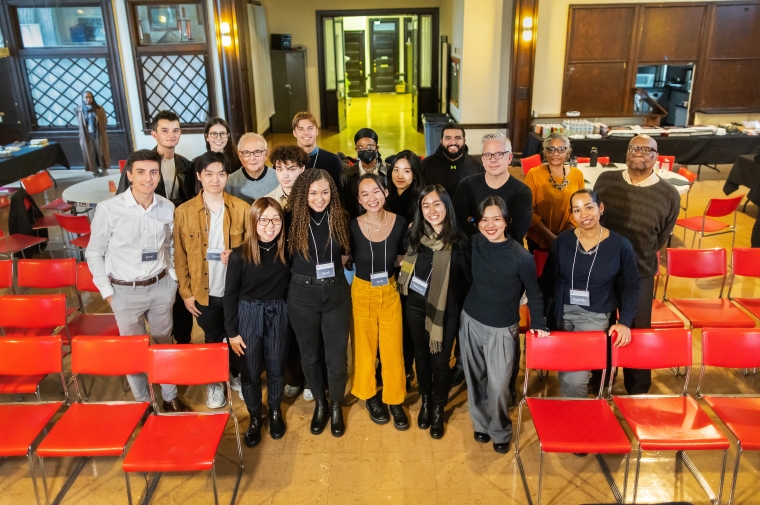 Students, faculty and community members met at Germantown's St. Luke's Episcopal Church in December for a final presentation of their proposed designs.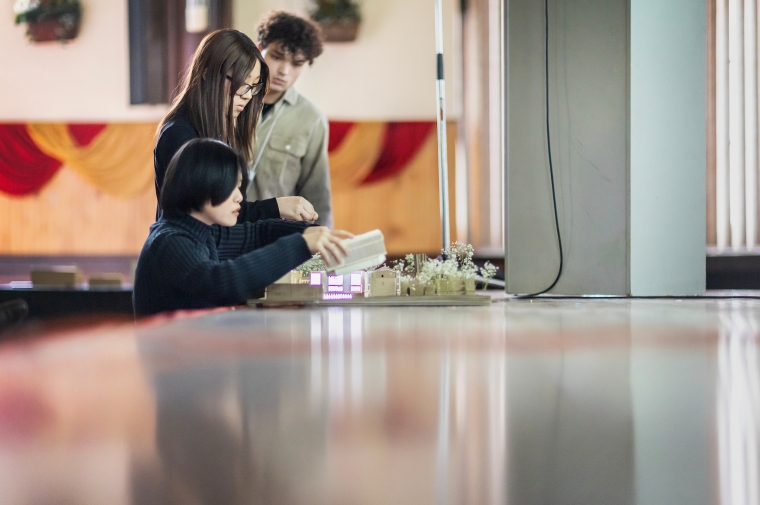 Students June Lin, Jessica Lin, and Jason Cornelison (left to right) preparing their model for their presentation.