On July 1, Amber Wiley became the inaugural Matt and Erika Nord Director of Weitzman's Center for the Preservation of Civil Rights Sites (CPCRS). Wiley, who joined Weitzman in January, as Presidential Associate Professor of Historic Preservation, is an award-winning architectural and urban historian whose teaching and research center on the social aspects of design and how it affects urban communities. In this Q&A, Wiley describes her paired interests in preservation policy and exhibition curation, her work in Washington, DC, to protect the legacy of the Barry Farm Dwellings as they are being redeveloped, and her work with students to organize an exhibition of Black women artists at Rutgers University's Zimmerli Art Museum.
You have described the directorship of the Center for the Preservation of Civil Rights Sites as a dream job for you. How so, and what are you most excited to take on with the Center?
The directorship of CPCRS is a dream job for any number of reasons. The Center brings visibility–and in some ways even validation–to the kind of research I do looking at Black historic landmarks, which are often marginalized. These sites are often underfunded and imperiled because of the lack the of resources that are really necessary to steward them.
I'm working on tons of projects, and I have tons of ideas and it's often hard to get them off the ground if you don't have the kind of infrastructure that will support them. CPCRS has that and I hope to grow it. Also, the Center is very much dedicated to telling the history of the Black freedom struggle, which is directly aligned to my research and is, quite frankly, my personal passion. So, it's really fulfilling on an advocacy level and on a personal level.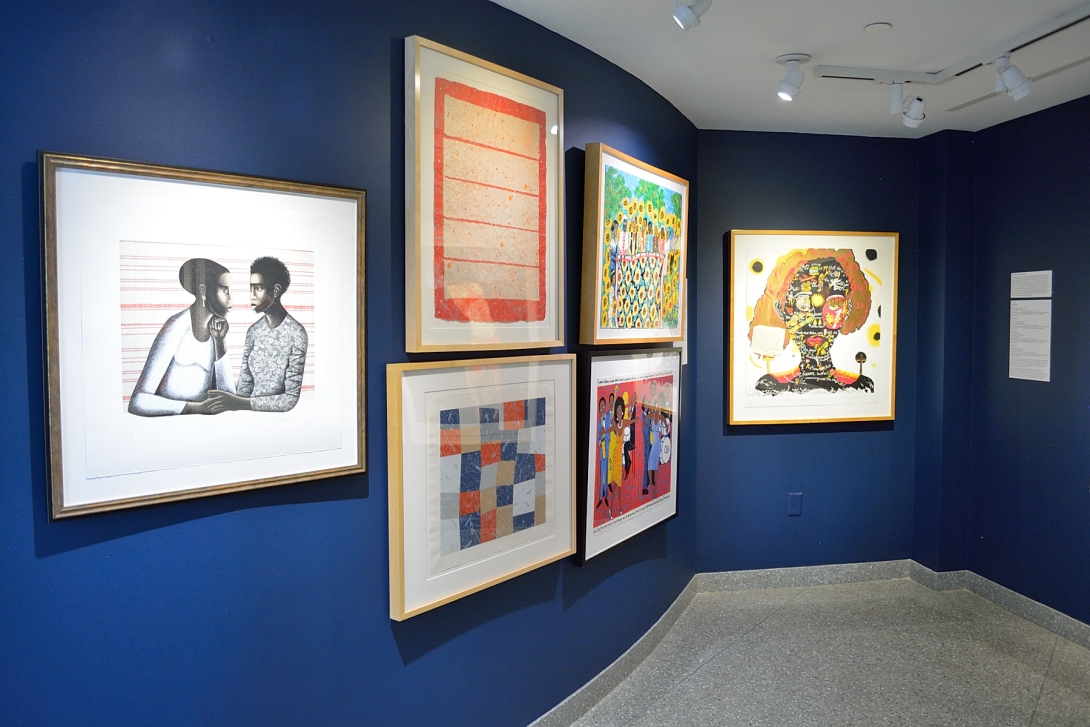 Both your teaching and your research range across several disciplines. You have organized exhibitions, as well as assisted groups to secure protected status for sites in many communities. Can you give us examples of how these varied interests have played out for you as a teacher, researcher, and advocate?
There are not a lot of people who work on the policy side of preservation in addition to the creative work of curation. I'm happy to say I do both. If I could say I was a specialist, I would say preservation policy and curatorial methodology are my strengths and things that I hope to grow.
At Rutgers, I taught in the Department of Art history, which has two different programs—one is cultural heritage and preservation studies, and the other is curatorial studies. I taught core classes in both programs, as well as some elective courses, including a survey of African American art and 19th-century Architecture and Society. I also taught Cinema and the City, which was always fun. We got to talk about the built environment through film.
When I taught the African American Art survey class at Rutgers, which included not just two-dimensional art, but buildings, landscapes, so on, the first assignment I gave my students was to go into our museum at Rutgers and choose an artwork hanging on the wall by a Black American artist to analyze. Over the course of the time that I was teaching there, there were anywhere between four and eight artworks on the walls by Black artists. My students were always like, "Are you serious? Is this it?" And I would say, "This is it. This is all you got to work with."
In response to the feedback and to address student needs, I proposed a graduate-level exhibition seminar to look into the holdings of the Zimmerli Art Museum at Rutgers University for art by Black women artists. From that group of works, I asked the students in that seminar class, "This is what we have. What do you see here?" And the students had to create an exhibition proposal based on those works.
We came together and talked about the major themes that they saw. My name is listed as the lead as curator of the exhibition Collective Yearning: Black Women Artists From the Zimmerli Art Museum, but I'm always very clear that my students came up with all the exhibition themes, and all the interpretive content. For the course, we did a lot of readings that I selected for them, and then, halfway through the semester, they did their own directed readings based on the artists and the artworks they chose. It was hard. They kept saying, "Collaborative work is really hard."
We had to come to some consensus, which in the end was super rewarding. And that's something that will continue to evolve in my pedagogy. The students told me they really felt empowered and heard, and a number of them actually continued to engage with the exhibition after it launched, by training tour guides, creating artwork, and incorporating the exhibition into their own classes.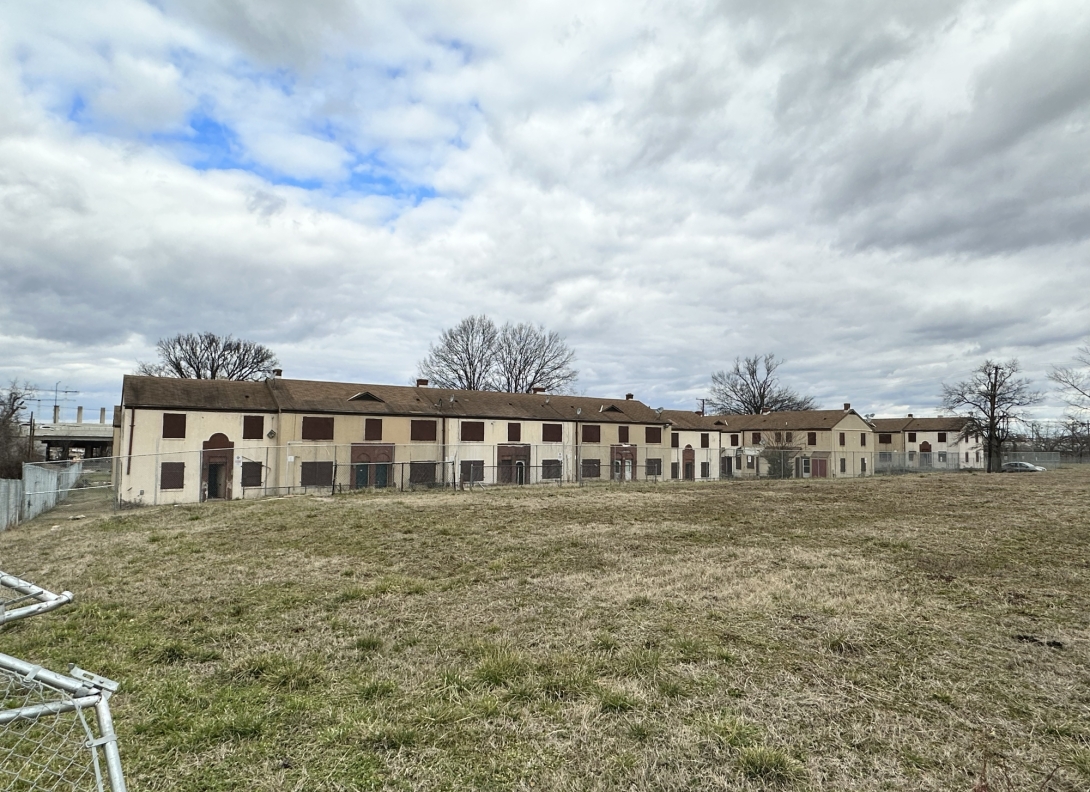 In recent years, through your work as a research and advocate, you have become involved with the DC Legacy Project. How did this connection come about?
I was called in four years ago to give expert testimony on the integrity of a site, the Barry Farm Dwellings in Anacostia in Washington, DC. During the Reconstruction Era, it was a settlement for recently emancipated Black folks. There had been a local landmark nomination written by independent historian Sarah Jane Shoenfeld, who gave a long narrative history of the site. Her history continued all the way up to public housing bring built on the site, all the way to its 1980s connection to the history of Go-Go music in DC. There is a Go-Go band–the Junkyard Band–that actually started in Barry Farm.
The State Historic Preservation Office did not support the nomination. They said that the buildings on the site lacked integrity. It was a really deep preservation theory policy point. And unfortunately, this question of integrity is often used as a way to exclude Black historic landmarks from the National Register, from local landmark designation, and from national historic landmarks listings, because folks always argue the structures are cheaply made, or there have been so many alterations over time that they don't look like they're original any longer. But integrity can be a number of things beyond the structure–feeling and association, location, setting, as well as workmanship, materials, and design.
I don't remember how Sarah got my number, but she called me and said, "We need someone who speaks this preservation policy speak to come in and take a look at these buildings and give us their assessment." That's what I did. I argued that the Barry Farm Dwellings, as they stood at the time in 2019, contained five of the seven points of integrity. It was a convincing argument. I also used a comparative analysis, looking at other public housing projects that had been locally designated in various cities like Chicago and New Orleans and Memphis. I showed how there was precedent for including public housing, which oftentimes isn't built with the most expensive and sturdy materials, on historic registers. In this case, the building material was actually concrete block, so it was quite sturdy.
It was a successful nomination. We didn't get as many buildings secured as we would like, but we got five buildings secured as local landmarks in DC. There were hours of testimony from former residents of Barry Farm, which I think was very compelling to the Historic Preservation Review Board.
But once you secure landmark designation, that's not the end of the story. I became part of the DC Legacy Project, which was formed out of a group of former residents, an activist organization Empower DC, the Barry Farm Tenants and Allies Association, local curators, historians, artists, and so on, who wanted to make sure that the developer of the site stayed true to the notion of having those buildings dedicated as a public space, that former residents could come back to as a learning space, a space for museum interpretation. For the last three years, we have been putting pressure on the developer, and on the city, to make sure that those things come to fruition, that they don't just create murals or signs.
The DC Legacy Project has certainly been at the fore of making sure that former residents' concerns are being heard and that the greater DC public and folks across the country know about what's going on in Barry Farm. Barry Farm is one place, but there are a number of different parallels going on in different cities, so having a larger national conversation about redevelopment and gentrification of historic Black neighborhoods is really important.
We were able to successfully advocate for the site's inclusion in the National Park Service's Reconstruction Era Network, and Civil Rights Network, because the long history of Barry Farm includes reconstruction era activism, as well as civil rights and tenants' rights activism. We've been able to secure funding from the National Trust for Historic Preservation to do public programming around what people would like to see at the site. We've produced a documentary, secured funding from the Mellon Foundation and are in the process of hiring an executive director for the DC Legacy Project, which is primarily volunteer run at the moment.
You will start teaching at Weitzman in the spring of 2024. What are you planning?
Ahead of the 1976 Bicentennial, there was a push by an organization called the Afro-American Bicentennial Corporation to nominate Black national historic landmarks, including the Henry Ossawa Tanner House and Mother Bethel AME Church here in Philadelphia. I am interested in doing a survey of Black heritage sites in Philadelphia to determine the feasibility of creating nominations ahead of the Semiquincentennial in 2026.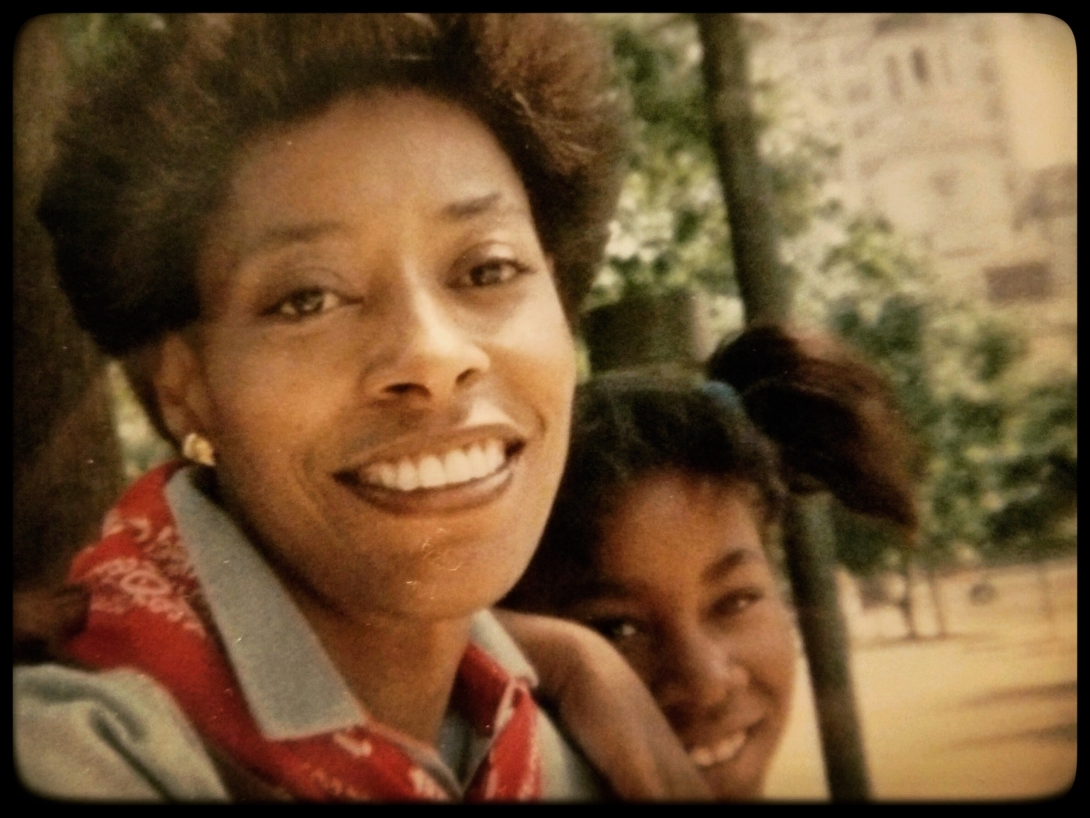 Did you have connections to Philadelphia before joining Penn?
My mom was from DC and her first cousins, three of her aunts, and three of her uncles lived in Philly. I grew up in Oklahoma City. We would come to Philly all the time when I was a kid. I know the city through the lens of visiting my family, and through some of my dissertation research which focused on William Penn and University City high schools. But Francisville was the center of our family unit. I'm actually getting to know this city beyond the walls of my family's houses.