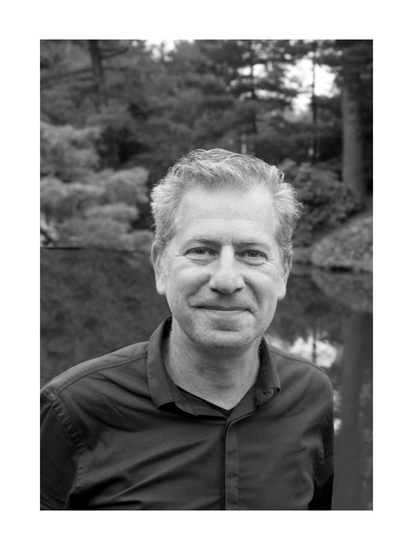 Ariel Genadt is an architect, a lecturer and a scholar, based in New York. His research focuses on the design and construction of architectural envelopes and their capacity to express cultural and environmental aspects of various places. He also specializes in the history and theory of 20th-century architecture in Japan. Genadt holds a PhD in Architecture from the University of Pennsylvania (2016), a Master of Arts in Histories and Theories from the Architectural Association School, London (2004) and a Bachelor of Architecture cum laude from the Technion, Israel (1997).
Genadt has collaborated as an architect on a wide range of buildings, urban design and landscape projects, notably with Arcora Envelope and Structural Engineering and Architect Pierre Louis Faloci in Paris and Shlomo Aronson Architects in Jerusalem. He worked on projects in France, U.K., Greece, Israel, Morocco, and China.
He has taught at the University of Pennsylvania School of Design (since 2011), Swarthmore College, and the Technion in Israel. In 2012 he was a Fellow Researcher of the Japan Society for the Promotion of Science at the Kengo Kuma Lab at Tokyo University, and in 2013, the first visiting scholar at the Fondazione Renzo Piano, Genoa.
Genadt has won several awards including the 2019 Center for East Asian Studies Travel Award, the 2015 President Gutmann Leadership Award and the 2014 Salvatori Research Award, Dept. of Italian Studies, all from the University of Pennsylvania.
In 2018 he curated the exhibition: Critical Abstractions - Modern Architecture in Japan 1868-2018 at the Architectural Archives of the University of Pennsylvania. His scholarly articles have been published in EAHN Architectural Histories, JSAH, Baumeister, Topos, and The Architect's Newspaper.
Courses Taught at the University of Pennsylvania StuartWeitzman School of Design
2020 - M.Arch. Thesis advisor
2015-2020 - Graduate Seminar: Architectural Envelopes - Construction and Expression
2014-2020 - Graduate Seminar :Modern Architecture in Japan - Culture, Place, Tectonics
2018 – Graduate Seminar: Visible Cities - Urban Architectures of Tomorrow
2017 – M.Arch. Design charette: "Spa in Nature" - 7th LIXIL Competition
2011 - Undergraduate Architecture & Urban Design Studio – Rehabilitation of Philadelphia's Reading Viaduct
"Critical Abstractions - Modern Architecture in Japan 1868-2018"

"Critical Abstractions - Modern Architecture in Japan 1868-2018"

Modern Architecture in Japan - Culture, Climate, Tectonics, 2015 - Students' analytical drawings

Modern Architecture in Japan seminar visit to Shofuso House, Philadelphia

Field trip to the Nakashima compound, New Hope, PA

Tea Pavilion - Workshop at Kuma Lab, Tokyo University

Building Envelopes Seminar students at Penn's Architectural Archives

An interview with Kengo Kuma