About
As we contend with our moral and ethical responsibility for the wellbeing of people and the planet, this forum will consider housing design and policy at the intersection of race and climate change.
The "poorest" large city in the United States and one of the most segregated(1), Philadelphia has nearly one in four residents living in poverty and residents of color are far more likely than whites to be impoverished.(2) More than a third of Philadelphia renters are paying over half their income on housing and another 4,400 households are without a place to live.(3) At the same time, Philadelphia remains at risk to climate change, most notably extreme heat and inland and coastal flooding. As in other US cities, low-income, non-white Philadelphians are disproportionately vulnerable to these effects. Furthermore, the COVID-19 pandemic has compounded decades of policies that continue to perpetuate racial inequities and health disparities in black and brown communities.
Engaging researchers, and practitioners, and community stakeholders, we will examine the historical inequities that precipitated the housing crisis in Philadelphia and other US cities while considering actionable strategies for housing justice in the future.
—Organizing Committee
Rashida Ng, Presidential Associate Professor and Chair of Undergraduate Architecture
Eduardo Rega Calvo, Lecturer
Christopher McAdams, PluralVR
Jacobie Smith, PhD Student

Housing Justice Futures: Philadelphia Forum on Design, Race, and Climate Change is sponsored, in part, by AIA Philadelphia.

A related exhibition is on view March 13–24 at the Charles Addams Fine Arts Gallery.
(1) Aseem Shukla and Michaelle Bond, "Philly remains one of the most racially segregated cities in America," The Philadelphia Inquirer, October 19, 2021.
(2) Mike Shields, "The Changing Distribution of Poverty in Philadelphia," Economy League Greater Philadelphia, December 16, 2020.
(3) James A. Crowder, Jr., "The Case for Housing Justice in Philadelphia," PolicyLink 2020.
Schedule
5:30pm - 6:30pm
Welcome Reception
6:30pm - 8:00pm
Keynote Lecture
Keynote Lecture by Sheryll D. Cashin, Georgetown Law, Carmack Waterhouse Professor of Law, Civil Rights and Social Justice.
Location: Fisher Fine Arts Library, Kleinman Forum, Room 414
People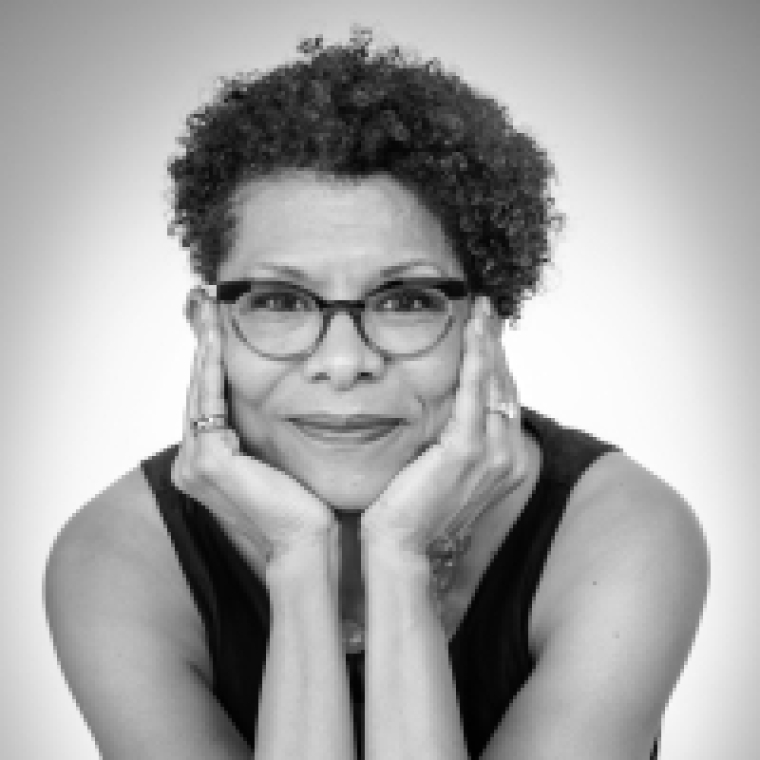 Sheryll Cashin
Sheryll Cashin is an acclaimed author who writes mainly about the US struggle with racism and inequality. Her most recent book, White Space, Black Hood, is about the role of segregation and redlining in reproducing inequality – a system of American residential caste that endures. Her 2017 book, Loving, explores the history and future of interracial intimacy in America, how white supremacy was constructed and how cross-racial allies undermine it. Cashin's books have been a finalist for the C. Wright Mills Award, NAACP Image Award for Nonfiction, Hurston/Wright Legacy Award for Nonfiction, and an Editors' Choice in the New York Times Book Review. She is the Carmack Waterhouse Professor of Law, Civil Rights and Social Justice at Georgetown, where she teaches Constitutional Law, and a former law clerk to Supreme Court Justice Thurgood Marshall. A contributing writer for Politico Magazine, she has also written commentaries for The New York Times, Los Angeles Times, Washington Post, Salon, The Root, and other media. For her writing and advocacy, she was recently named by the Washingtonian Magazine as one of DC's Most Influential People. Cashin is also a self-taught historian and memoirist, a daughter of civil rights agitators in Alabama, a sought-after speaker and a regular commentator on national radio, TV, news media, and podcasts. (Headshot photo by Robyn Bishop.)

View Website
Schedule
8:00am - 9:00am
Registration
Location: Meyerson Gallery
9:00am - 9:30am
Introduction
Location: Meyerson Plaza Gallery
9:30am - 11:00am
Session 1: Housing and Environmental Justice
Moderator:
Ellen Neises, Weitzman School of Design
Speakers:
Janette Kim, California College of the Arts
Assistant Professor
Gabriel Díaz Montemayor, University of Arkansas
Assistant Dean for DEI & Associate Professor of Landscape Architecture
Dahlia Nduom, Howard University
Assistant Professor
Shawhin Roudbari, University of Colorado Boulder
Assistant Professor
Respondent:
Yue Wu, Community Development Practitioner
11:00am - 11:15am
Break
Location: Meyerson Plaza Gallery
11:15am - 11:30am
Interlude
Location: Meyerson Plaza Gallery
11:30am - 1:00pm
Session 2: Housing Policy and Design
Location: Meyerson Plaza Gallery
Moderator:
Amber Wiley, Weitzman School of Design
Speakers:
Nadia Anderson, University of North Carolina at Charlotte
Associate Professor
Wanda Dalla Costa, Arizona State University
Associate Professor
Director, Indigenous Design Collaborative

Jonathan Evans, MASS Design Group
Principal
Gabriela Rendón, The New School
Associate Professor of Urban Planning and Community Development and Founding Director of Parsons Housing Justice Lab
Miguel Robles-Durán, The New School
Associate Professor of Urbanism and director of the Graduate Urban Programs
Respondent:
Naida Elena Montes, Temple University
1:00pm - 2:00pm
Lunch
Location: Meyerson Upper Gallery
2:00pm - 2:15pm
Interlude
Location: Meyerson Plaza Gallery
2:15pm - 3:45pm
Session 3: Health Equity, Housing, and Community
Moderator:
Eduardo Rega Calvo, Weitzman School of Design
Speakers:
Janet Abrahams, Housing Authority of Baltimore City
President and Chief Executive Officer
Karen Kubey, University of Toronto Daniels Faculty of Architecture, Landscape and Design
Assistant Professor of Architectural Design and Housing
Marc Norman, New York University
Associate Dean, Schack Institute of Real Estate
Theresa Hyuna Hwang, Department of Beloved Places
Founder
Respondent:
Tommy Joshua Caison, Philly Peace Park
3:45pm - 4:00pm
Break
Location: Meyerson Plaza Gallery
4:00pm - 5:30pm
Community Closing
Location: Meyerson Plaza Gallery
5:30pm - 7:00pm
Exhibition Reception
People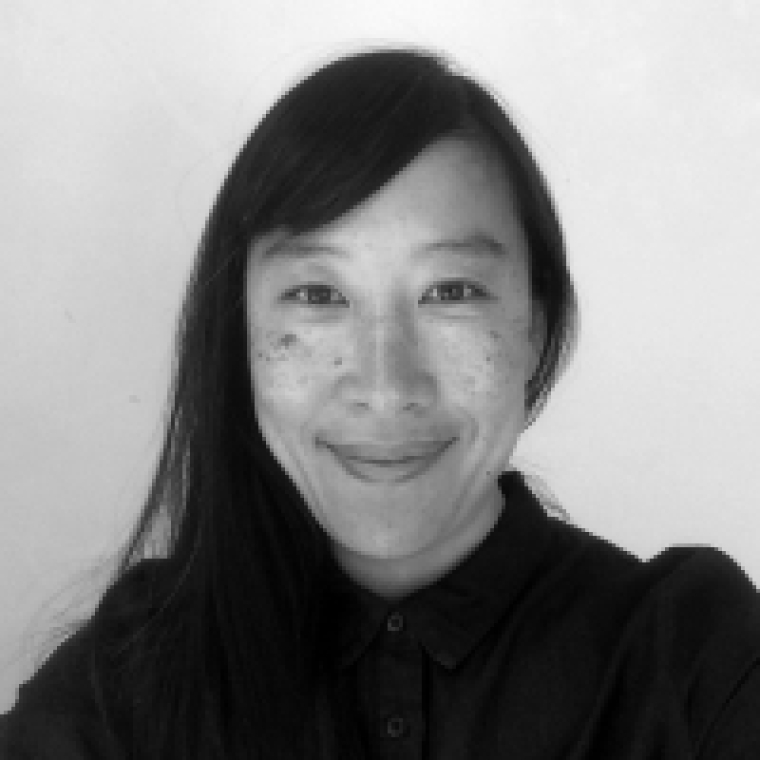 Janette Kim
Janette Kim is assistant professor and director of Urban Works Agency at California College of the Arts and founding principal of All of the Above. Her work focuses on the intersection between ecology, social equity and the built environment. Janette is author of The Underdome Guide to Energy Reform and founding editor of ARPA Journal. Her projects include the Resilient by Design Bay Area Challenge, the Win-Win board game series, a boutique hotel in Sichuan, Safari audio tours on urban ecology, Pinterest Headquarters, National AIDS Memorial, and the Fall Kill Creek Master Plan. Janette has worked in partnership with municipal agencies such as the Bay Conservation and Development Commission, Metropolitan Transit Authority in New York, and the City of Newark, as well as non-profit advocacy groups such as the East Bay Permanent Real Estate Cooperative, the East Oakland Collective and the Hudson River Sloop Clearwater.
View Website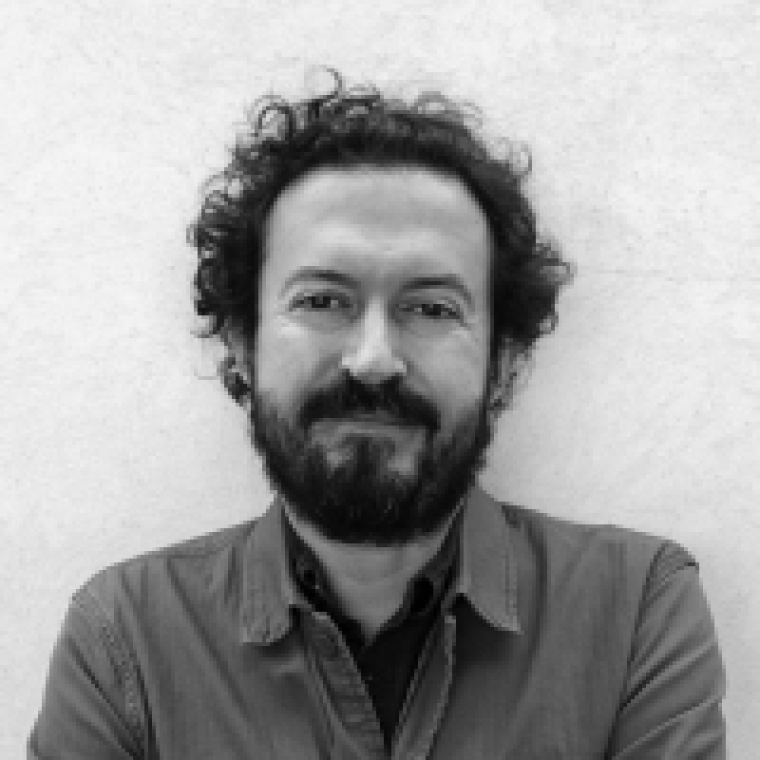 Gabriel Díaz Montemayor
Gabriel Díaz Montemayor, ASLA, is an assistant dean for diversity, equity, and inclusion and an associate professor of landscape architecture at the Fay Jones School of Architecture and Design at the University of Arkansas. Gabriel's upper-division and graduate studio teaching is focused on multi-scalar and polyvalent design-research and service-learning projects for the Border Region between the United States and México. This range of projects includes collaborations with public planning and urban administration entities in Chihuahua, Hermosillo, Saltillo, Ambas Nogales (in Sonora and in Arizona), and the Lower Rio Grande/Bravo Delta/Valley (Texas and Tamaulipas). Gabriel keeps a part-time practice and consulting in urban design and landscape architecture operating in northern Mexico and the US Southwest. The range of projects includes housing master plans and public space site and network design, planning, and socio-ecological recovery. Gabriel's research and teaching is also concentrated in the advocacy and development of Latin American Landscape Architectures.
View Website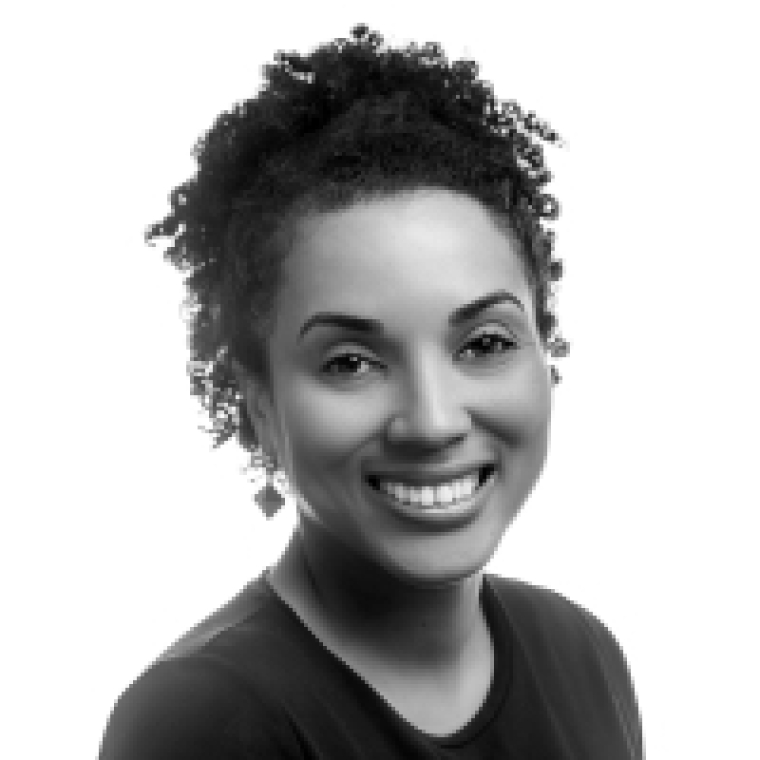 Dahlia Nduom
Dahlia Nduom is an assistant professor in the Department of Architecture at Howard University. She received a BA in Architecture and Visual studies from the University of Pennsylvania and a MArch degree from Columbia University. She is a licensed architect who worked with Stan Allen Architect, PKSB Architects, and Adjaye Associates (Ghana) before starting Dahlia Nduom Design. She has held teaching positions at Columbia University and Ashesi University (Ghana). Her work investigates the relationship between history, culture, and perception and their impact on architectural practices of the African Diaspora. She received the NOMA Honor Award: Unbuilt Category in 2017, and her work was on display at the 2021 ArchiAfrika Pavilion in the European Cultural Centre's Time Space Existence exhibition alongside the Venice Biennale. Dahlia received a Graham Foundation grant for her project, Tourism, Tropicalization, and the Architectural Image which investigates the relationship between architecture, imagery and tourism and colonial consumption.
View Website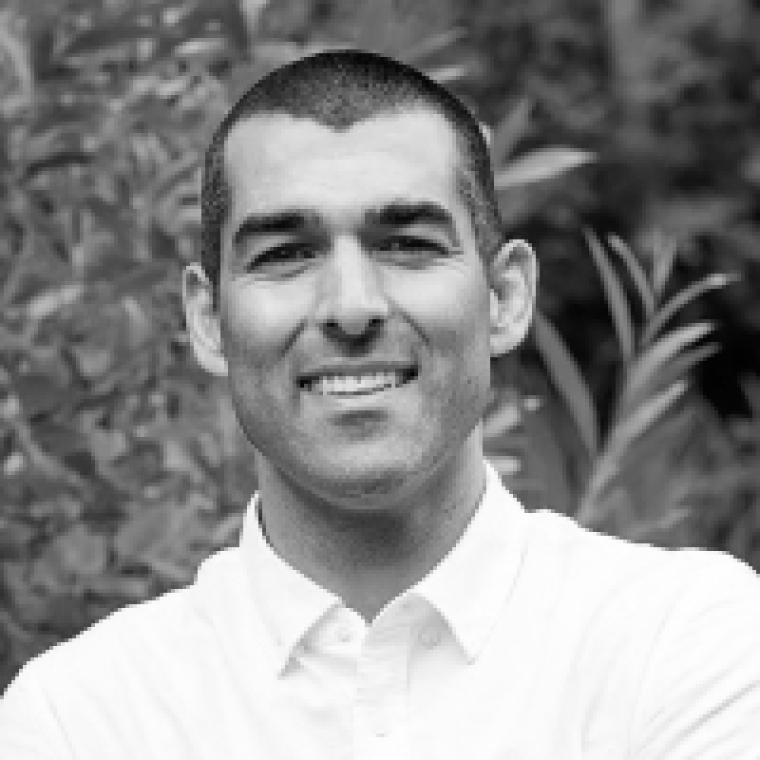 Shawhin Roudbari
Shawhin Roudbari is an assistant professor in environmental design at the University of Colorado Boulder. He studies ways designers organize to address social problems and human rights abuses by bridging sociological studies of social movements and race with architectural theory. Supported by the National Science Foundation and community impact grants, Shawhin's research contributes to theories/practices of contentious politics and employs ethnographic and speculative design methods. He is a founding member of the DissentXDesign research collective, which has published work in sociological, architectural, and interdisciplinary journals. Shawhin works with Dark Matter U (DMU) and is co-director of the Center for Community-Engaged Design and Research (CEDaR).
View Website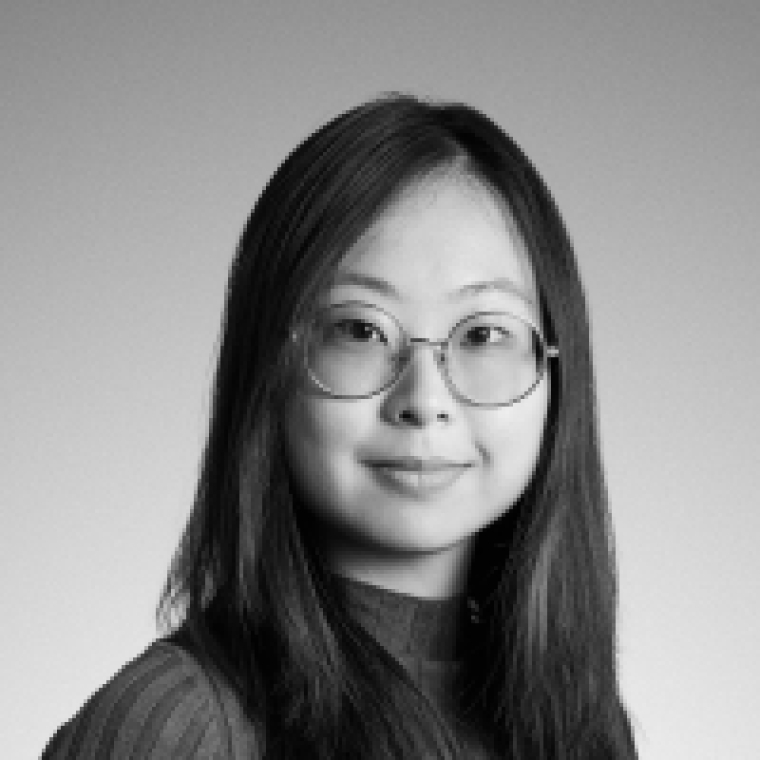 Yue Wu
Yue Wu has more than five years of experience in community planning and development. At the Philadelphia Chinatown Development Corporation, she spearheaded the implementation of community development and cultural preservation strategies to sustain Philadelphia Chinatown as a vibrant urban neighborhood for immigrant workers, residents, and business owners. The projects she led include affordable housing development, public space activation, infrastructure equity, community capacity building, and equitable development advocacy. Having engaged more than 2,000 community members through her work, she is an expert in designing inclusive and collaborative decision-making process for urban planning and development projects, especially with Limited English Proficiency populations. She is also a member of the Philadelphia Association of Community Development Corporations' Housing Committee. Yue holds a master's degree from the University of Pennsylvania School of Design.
View Website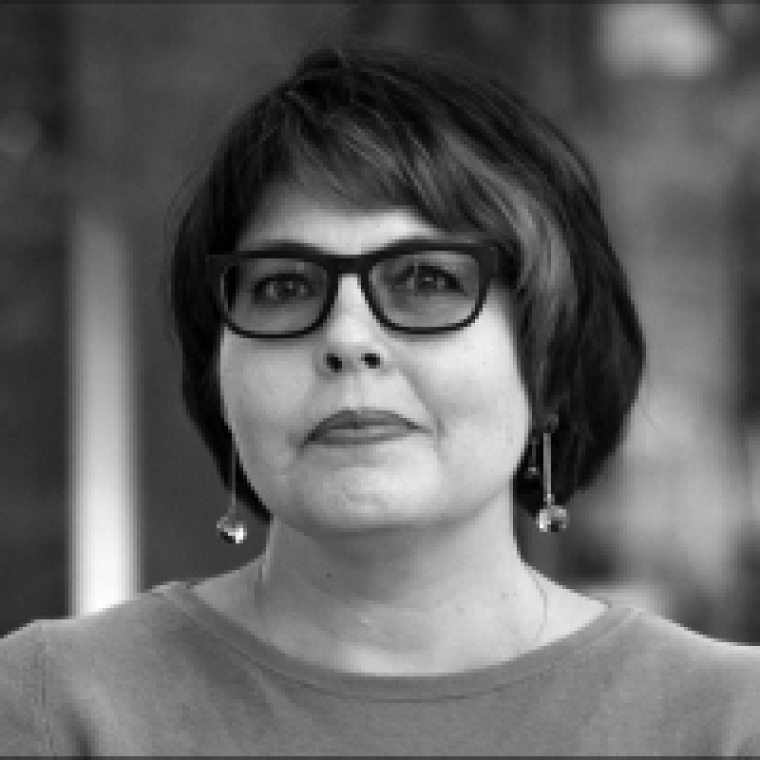 Nadia M. Anderson
Nadia M. Anderson is an associate professor of architecture and urban design at the University of North Carolina at Charlotte where she directs the community-engaged research center, the City Building Lab. Her research focuses on design as a tool for overcoming structural racism in marginalized communities as well as equity in architectural practice and pedagogy. Current projects include modular systems for low-rise, high-density affordable housing and studies of historical and contemporary informal communities in Latin America. In addition to community-engaged design studios, Professor Anderson teaches seminars on design activism and engagement methods and has led courses in Péru, the Czech Republic, and Puerto Rico. She also serves on the City of Charlotte's Neighborhood Equity and Stabilization and Equitable Development Commissions. Professor Anderson is a licensed architect. She received her Master of Architecture degree from the University of Pennsylvania and her Bachelor of Arts degree from Yale University.
View Website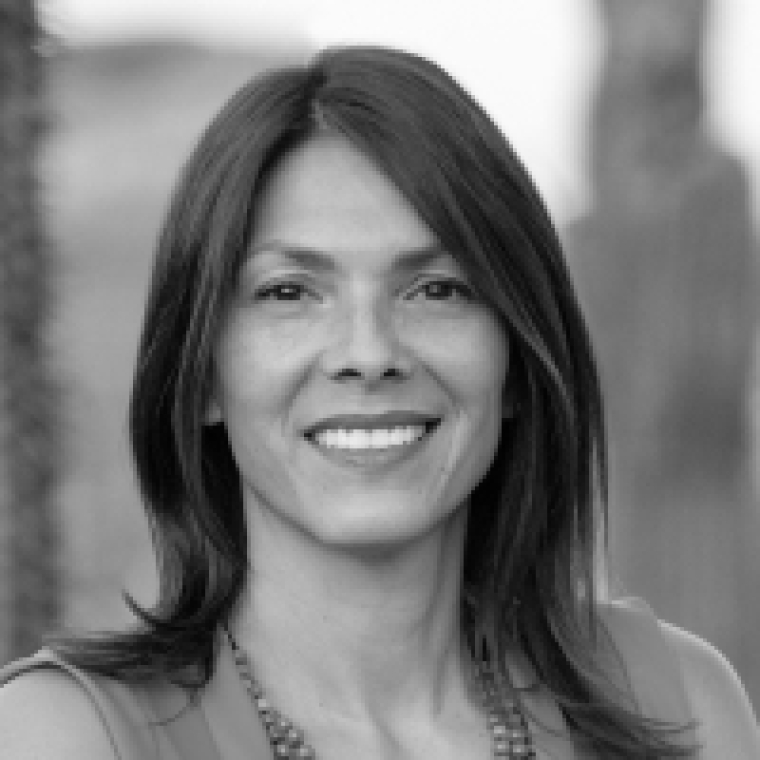 Wanda Dalla Costa
Wanda Dalla Costa, AIA, FRAIC, LEED A.P. is a member of the Saddle Lake Cree Nation. She is an architect and an Institute professor and was recently named the 2022 Honorary Fellow of the Royal Architecture Institute of Canada. In 2019 she was recognized as a YBCA 100 recipient by the Yerba Buena Center for the Arts, a list which celebrates people, organizations, and movements shifting culture through ideas, their art, and their activism. At Arizona State University, she is the director and founder of the Indigenous Design Collaborative, a community-driven design and construction program, which brings together tribal community members, industry and a multidisciplinary team of ASU students and faculty to co-design solutions for tribal communities. In 2018, she was part of Unceded at the Venice Biennale joining 18 Indigenous architects from across Turtle Island to share an Indigenous vision of the future. Her firm, Tawaw Architecture Collective (www.tawarc.com) is based in Phoenix.
View Website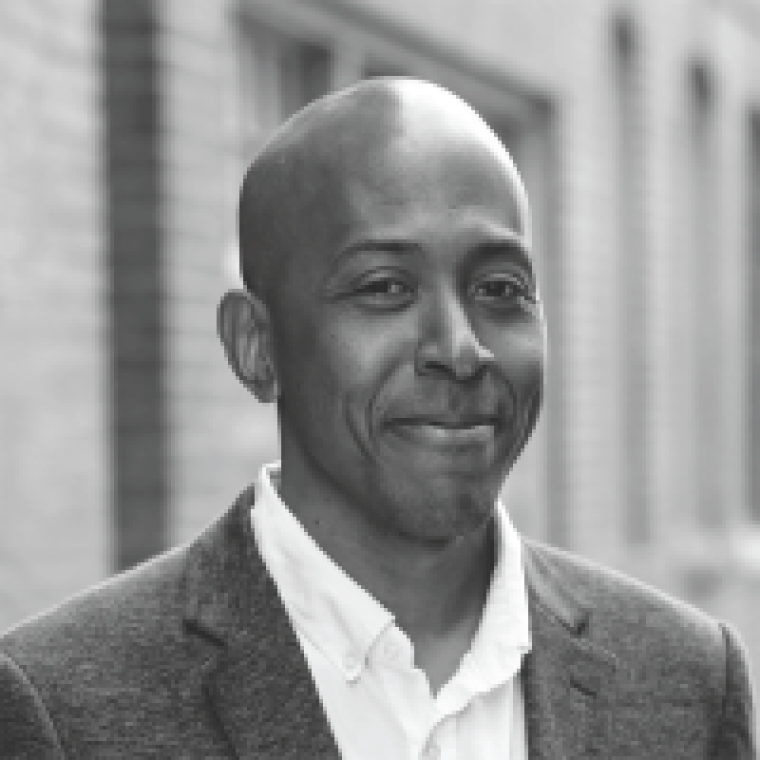 Jonathan Evans
Jonathan is a Principal and licensed architect with MASS Design Group in the Boston Studio. Jonathan has dedicated his career to architecture with measurable community value and public interest, from affordable multi-family housing to planning and urban design work for nonprofits and public agencies. He leads MASS's portfolio in multifamily, affordable and senior housing, managing project teams for new developments in New York, Ohio, Massachusetts, and across the Greater Boston area. Jonathan studied architecture at the University of Virginia, and received his MARCH from the Harvard University Graduate School of Design. He has taught undergraduate and graduate level studios at the Boston Architectural College and Northeastern University, and has lectured at the conference of the National Organization of Minority Architects and at the Harvard Graduate School of Design. Jonathan is a Mayoral Appointee to the Boston Civic Design Commission, where he serves on a panel that reviews significant projects that impact the city's public realm.
View Website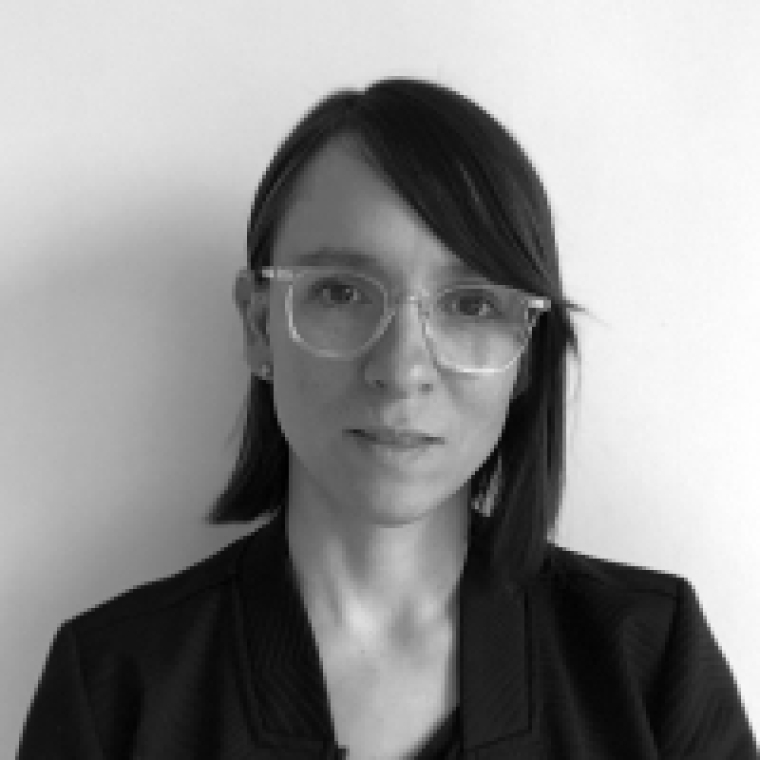 Gabriela Rendón
Gabriela Rendón is an Associate Professor of Urban Planning and Community Development and Founding Director of Parsons Housing Justice Lab at The New School in New York City. Over the last 15 years, she has worked with immigrant and low-income community groups facilitating participatory-action research projects, community-led plans, and neighborhood-based initiatives. Gabriela is currently working on a book titled Defiant Neighborhoods: Rise, Revitalization, and Gentrification of Immigrant Communities in Latinx Brooklyn which explores the forces and agents driving housing and neighborhood restructuring in post-industrial Brooklyn and how the Latinx community has organized to shape and, more recently, preserve their barrios in a context of gentrification. Gabriela serves on the board of the Cooper Square Community Land Trust and the Cooper Square Mutual Housing Association II.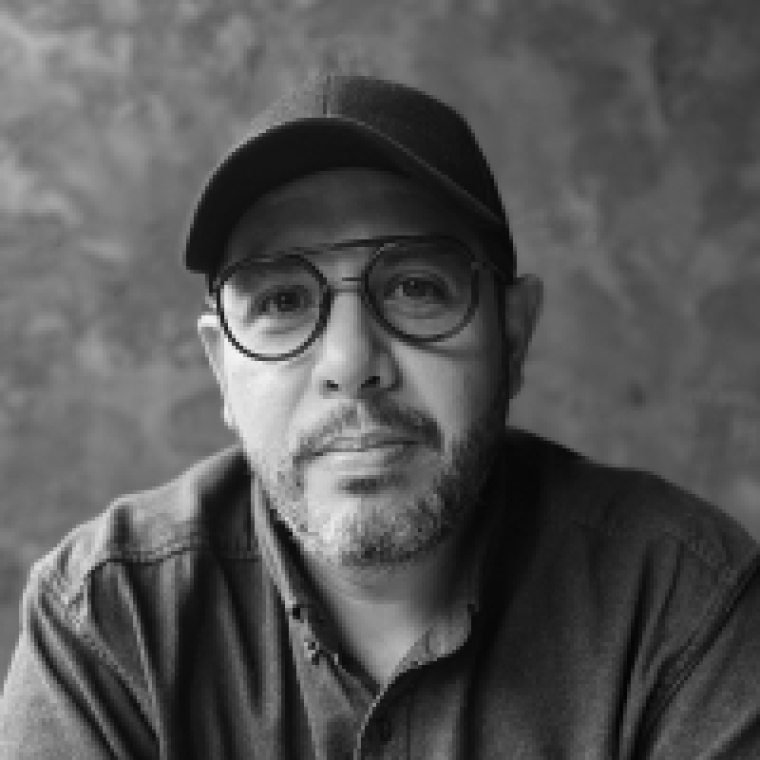 Miguel Robles-Durán
Miguel Robles-Durán is an urbanist with expertise in the design and analysis of complex urban systems and urban political-ecology. He is an Associate Professor of Urbanism and director of the Graduate Urban Programs at The New School / Parsons School of Design in New York City. From 2014 to 2017, he co-directed with David Harvey the National Center for the Right to the Territory (CENEDET) in the Republic of Ecuador. Miguel is the host of Cities After… a bi-weekly YouTube and Podcast program where he undertakes a radical exploration into the capitalist contradictions of our urban world, and the many anti-capitalist futures to come.
View Website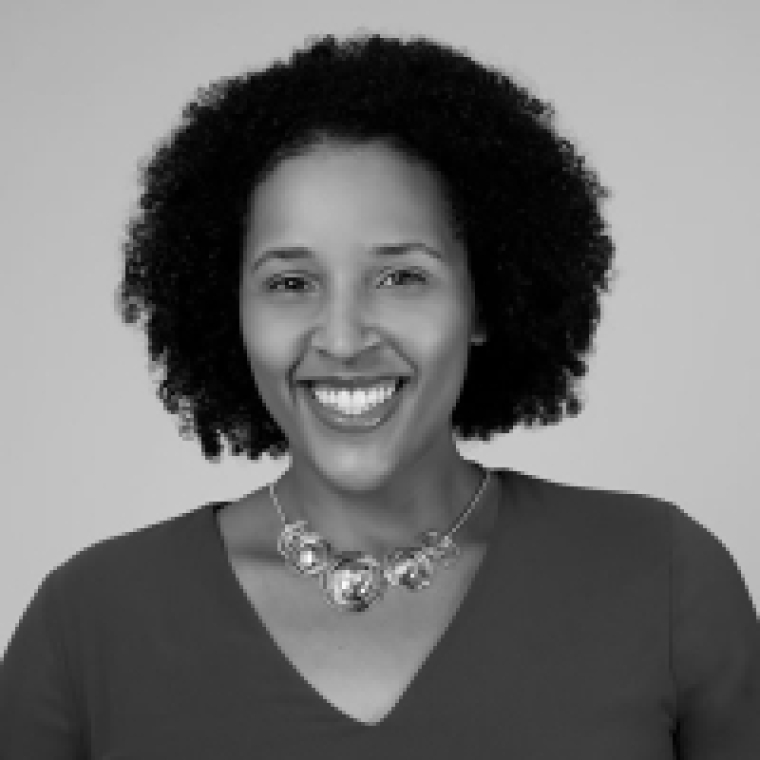 Naida Elena Montes
Naida Elena Montes is a PhD Candidate at the Department of Geography and Urban Studies (GUS) at Temple University. She is a Philadelphia native with experience working in the field of Community Development and with Out of School Time (OST) youth programs. Naida's current research places the home within the discourse of the Environmental Justice Movement, arguing for the housing structure as an essential geography of well-being directly influenced by socially constructed environmental inequities, marginalization, and the histories of discrimination present in the urban landscape. Naida's community-based work seeks to amplify resident voices, keeping the resident human experience at the center of knowledge production while theoretically positioning the home as a critical space for climate preparedness and vital scale of importance when examining intersectional environmental impacts. Her work also aims to provide a better understanding of the methodologies that can be used to pursue community-engaged research.
View Website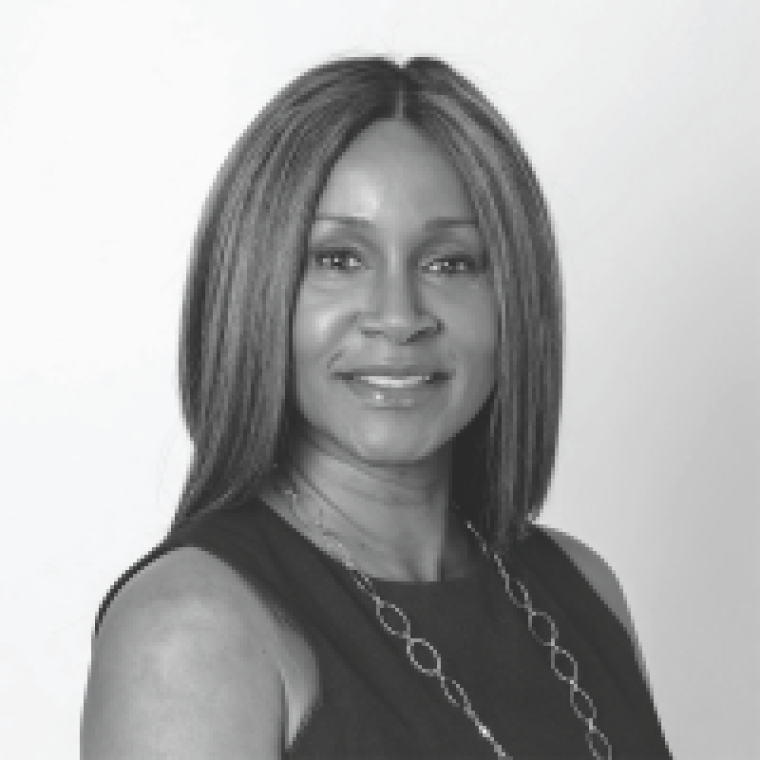 Janet Abrahams
For 25 years, Ms. Abrahams has played key roles in public housing administration, developing innovative approaches to improve housing communities and the quality of life for residents. Since July 2017, Ms. Abrahams has been the head of HABC, overseeing all operations for the 5th largest public housing authority in the nation—managing nearly 20,000 public housing units and housing choice vouchers combined. Throughout her tenure at HABC, she's been responsible for major redevelopment, and revitalization and preservation initiatives, utilizing a range of finance tools. Her leadership and vision have transformed HABC, bringing it to the forefront of the affordable housing industry in Baltimore City and beyond. Ms. Abrahams has served at three other large housing authorities including the New York City Housing Authority (NYCHA), the largest in the nation. Ms. Abrahams holds a Bachelor of Science Degree from Norfolk State University and a master's degree in Public Administration from Kean University.
View Website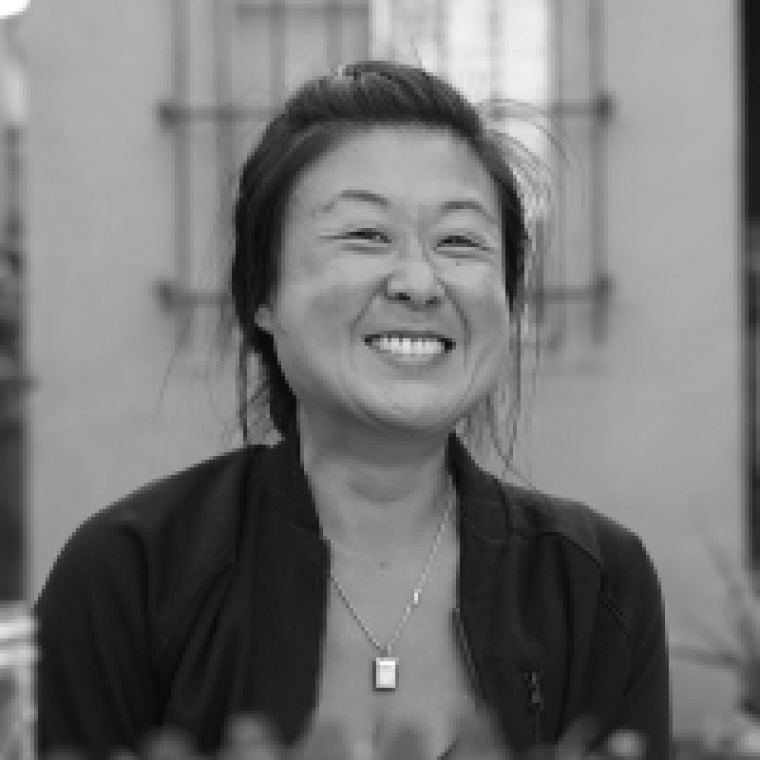 Theresa Hyuna Hwang
Theresa Hyuna Hwang is a community-engaged architect, educator, and facilitator. She has spent over 15 years focused on equitable cultural and community development across the United States. Theresa/Hyuna holds spaces of mindful dialogue to address collective neighborhood-based trauma and co-design radical solutions based on first-hand experiences, centering folx who are most impacted. She is the founder of Department of Beloved Places, a participatory architecture practice based on occupied Tongva Land (Los Angeles, CA). Theresa was the former Director of Community Design and Planning at the Skid Row Housing Trust, a non-profit supportive housing organization where she was the Enterprise Rose Architectural Fellow from 2009-2012. She received her Master of Architecture from Harvard Graduate School of Design (2007) and a Bachelor of Science in Civil Engineering and Art History from the Johns Hopkins University (2001). She is a licensed architect in California.
View Website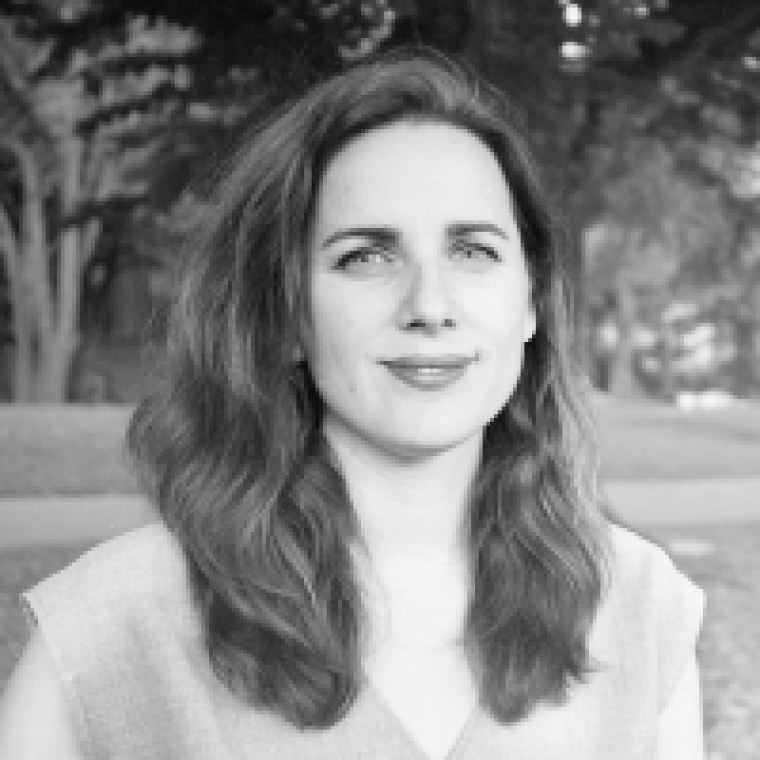 Karen Kubey
Karen Kubey is an urbanist specializing in housing and health. She is the editor of Housing as Intervention: Architecture towards Social Equity (Architectural Design, 2018) and served as the first executive director of the Institute for Public Architecture. Kubey co-founded the New York chapter of Architecture for Humanity (now Open Architecture/New York) and co-founded and led the New Housing New York design competition. Holding degrees in architecture from the University of California, Berkeley and the Columbia University Graduate School for Architecture, Planning and Preservation (GSAPP), Kubey began her career as a designer of below-market housing. She has received support from the New York State Council on the Arts and MacDowell. Currently Assistant Professor of Architectural Design and Housing at the University of Toronto Daniels Faculty of Architecture, Landscape and Design, she has taught at Pratt Institute, Columbia GSAPP, and the University of Oregon, and was a 2022 Fulbright U.S. Scholar in Buenos Aires.
View Website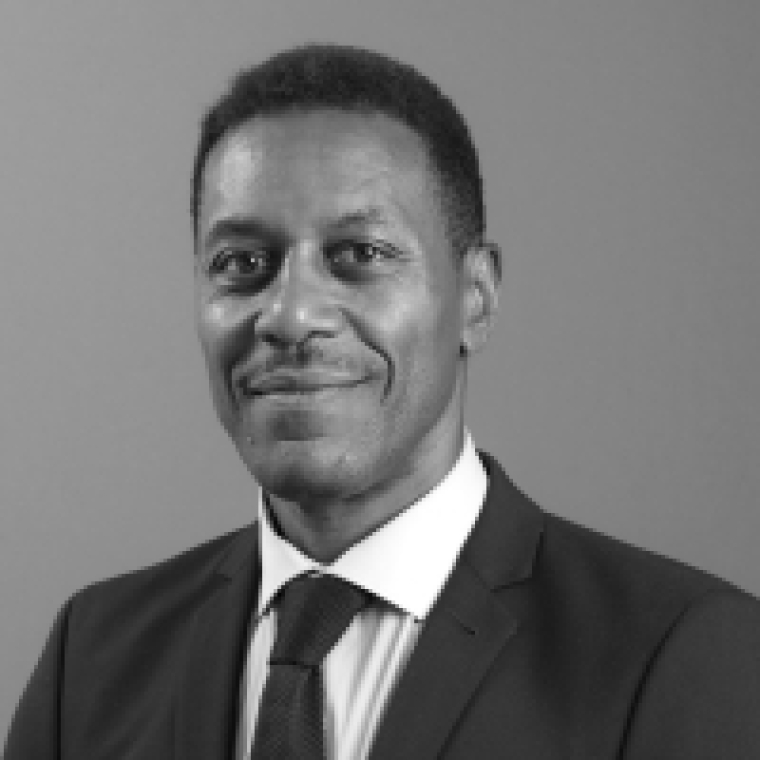 Marc Norman
Marc is the founder of consulting firm Ideas and Action, the Larry & Klara Silverstein Chair in Real Estate Development & Investment, and associate dean of the Schack Institute of Real Estate at the NYU. He has over 25 years of experience in community development and finance working for-profit and non-profit organizations, consulting firms and investment banks, and currently consults with organizations throughout the United States and the world. Trained as an urban planner, he has worked in the field of community development and finance for over 25 years. Previous to his current positions, he has held leadership positions at Duvernay+Brooks, LLC as managing director, Deutsche Bank as vice president in the Community Development Finance Group and led Upstate, A Center for Design, Research and Real Estate at Syracuse University. Norman has worked collaboratively to develop or finance over 2,000 units totaling more than $400 million in total development costs.
View Website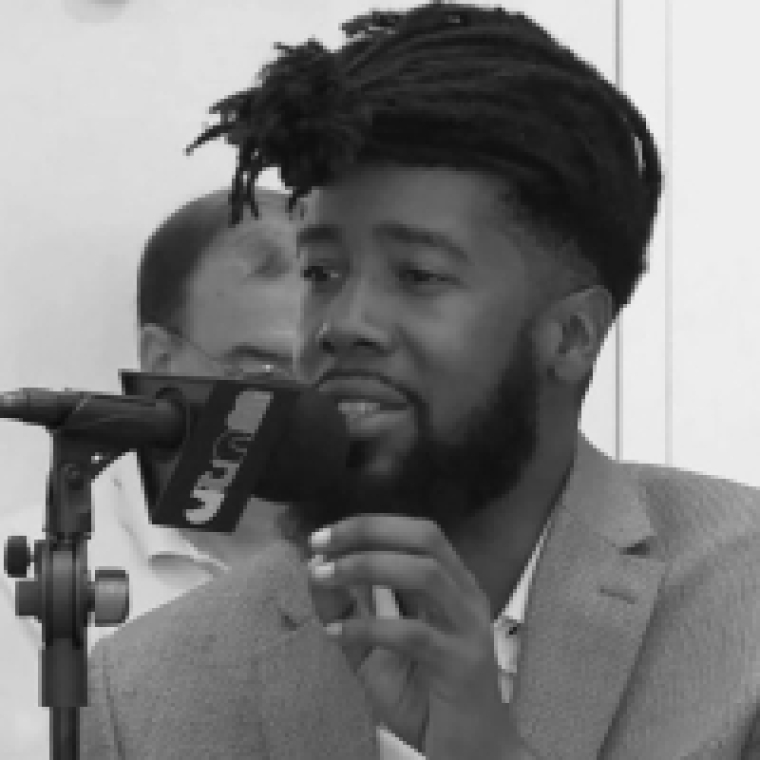 Tommy Joshua Caison
Brother Tommy Joshua Caison is a revolutionary strategist and community organizer from North Philadelphia with deep roots in the Black Belt South. His work focuses on community land reclamation, housing justice, local democracy and the building of new autonomous communities. He is a conscious citizen of the Republic of New Afrika, and is the founder and Executive Director of the Philly Peace Park, a neighborhood level revitalization project, which has ecology campuses in both North and West Philadelphia. In 2022, he and other Philadelphia neighborhood leaders spearheaded the formation of the Peacetown Commons Land Trust, which is dedicated to the permanent preservation of African-American land and cultural heritage assets.
View Website