Subscribe to Design Weekly e-News
Design for Chosen Land: Building at Sabbathday Lake Shaker Village in the 21st century
Meyerson Hall, B3
To ensure the health and safety of everyone at Weitzman events, visitors to Penn's campus are required to register in advance and complete PennOpen Campus on the day of the event. Members of the Penn community do not need to register in advance, but will be required to present a valid PennCard as well as PennOpen Pass for entry to in-person events. Please plan to arrive early. Face coverings are required indoors in public and shared spaces on the Penn campus.
Sabbathday Lake Shaker Village in New Gloucester, Maine is home to the last practicing community of Shakers, a monastic, Protestant-based sect. Pacifism and equality of gender and race are core values, yet they are best known for elegant, functional architecture and decorative art. Last year, the first-ever master plan was developed for the 1,800-acre, National Historic Landmark site, known to them as "Chosen Land."
For Shakers, built legacy and religious practice are intertwined. Anything deliberately "foreign" to the culture may disrupt that balance. Preservation and re-use are their legacy—as is innovation and adaptation to changing times. How can reconstruction of the 1796 Trustees House, where Shakers sold goods to "The World," as a Welcome Center express these values and the founder's philosophy of "meeting each soul where they stand"? Pamela Hawkes will consider how these questions might be explored as she and partner Scott Teas begin concept design for the building.
If you require any accessibility accommodation, such as live captioning, audio description, or a sign language interpreter, please email news@design.upenn.edu to let us know what you need. Please note, we require at least 48 hours' notice. If you register within 48 hours of this event, we won't be able to secure the appropriate accommodations.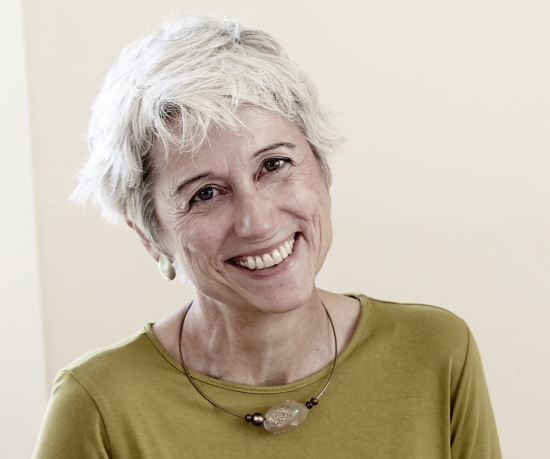 Pamela Hawkes | A Principal with Scattergood Design in Portland, ME, Pamela is a national leader in the integration of contemporary design within historic settings. She directed a wide variety of award-winning design projects over twenty-six years as Principal with Ann Beha Architects in Boston, including the Liberty Hotel, Boston's Symphony Hall, the Cambridge Public Library and the Currier Museum of Art. She has led multi-disciplinary teams to create strategies for landmarks owned by the National Park Service, National Trust for Historic Preservation and the General Services Administration, as well as non-profit clients such as the Huntington Library, Art Collections and Botanical Gardens, the Metropolitan Museum of Art and Newport's Fort Adams.
As Professor of Practice, Pamela teaches a seminar on Contemporary Design in Historic Settings and sections of the Preservation Planning Studio. She has also led the Master of Design Studio at the George Nakashima Woodworkers in New Hope, PA and Summer Praxis courses at Powderham Castle. She was guest editor of Change Over Time issue on Design and the Historical Environment and is lead researcher for the Conservation Management Plan for the J. Irwin Miller House in Columbus, Indiana with PennPraxis.
Winner of a Women in Design Leadership Award and named a Fellow of the AIA and Pioneer of Preservation by PreservatiON Mass, Pamela is member of the GSA's National Register of Peer Professionals. Past service includes the Boston Landmarks Commission, the Massachusetts Historical Commission and the U.S. Committee of the International Council on Monuments and Sites.