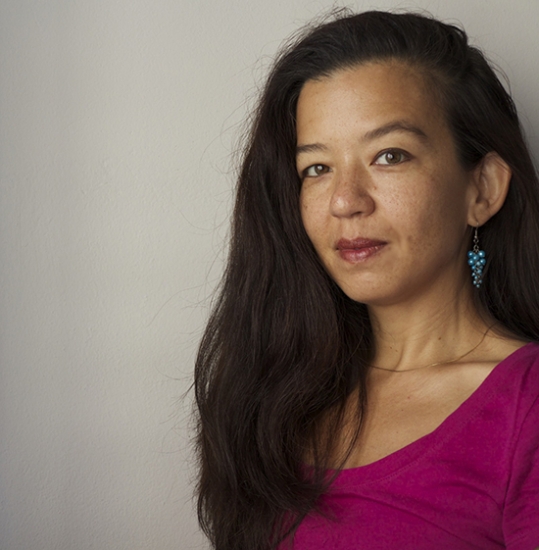 Lecturer
Managing Editor, Change Over Time
Biography & Research
B.A. Sarah Lawrence College
M.S. University of Pennsylvania
Ph.D. candidate Institute for Culture and Society, University of Western Sydney
Kecia Fong is a conservation professional of the built environment. She has worked internationally as a conservation practitioner and educator for the Aga Khan Trust for Culture, US National Park Service (NPS), and the Getty Conservation Institute (GCI) among others. Her work in the field has addressed multiple scales and contexts from the revitalization of the historic Islamic core of Cairo; conservation of earthen plasters at ancient Puebloan sites in the American southwest; emergency conservation and stabilization of the ancient city of Zeugma, Turkey; to the conservation and adaptive use of 20th century architecture in North American cities. As a conservation educator Kecia brings a global perspective to her teaching. She is committed to understanding the impacts of applying universalisms to the place specificity of culture. To that end, she is particularly interested in engaging with diverse cultural perspectives of heritage and its conservation. While at the GCI she developed international education and training programs for mid-career professionals focused on built heritage conservation. These initiatives were primarily located in North Africa, Southeast Asia, and Italy and were often in collaboration with ministries of culture. Most recently Kecia designed a technical preservation needs assessment and training strategy for the Vanishing Treasures program of the NPS and is currently co-developing a conservation management plan for Pennsylvania Hospital under the auspices of the Weitzman School of Design Center for Architectural Conservation and PennPraxis.
Her doctoral research examines how collective identity, heritage, and spatial and civic formations are engendered through transnational conservation processes - both discursive and physical - in Yangon, Burma, one of the most rapidly developing cities of the Asian urban global south at the outset of the 21st century. She is a PhD candidate at the Institute for Culture and Society at Western Sydney University, a Lecturer at the University of Pennsylvania, and Managing Editor for Change Over Time: An International Journal of Conservation and the Built Environment.
Kecia serves on the Weitzman School of Design "Diversity, Equity, and Inclusion Committee" and is interested in hearing your constructive ideas for how to improve equity and inclusion in Penn Preservation education, Preservation practice, and the Preservation profession more broadly. Please feel free to contact her by email.
Publications (select)
Fong, K. (2020), "Conservation - Maintenance and Prevention" and "Conservation – Consolidation" in Vellinga, M. (ed) Encyclopedia of Vernacular Architecture of the World 2nd edition, Oxford: Bloomsbury Publishing.
Cheong, C. and Fong, K. (eds.) 2018, "Gentrification + Heritage Conservation" in Change Over Time: An International Journal of Conservation and the Built Environment, 8(1): 2-7.
Fong, K. et al. (2017), Vanishing Treasures: A Technical Preservation Needs Assessment and Training Strategy, Philadelphia: Architectural Conservation Laboratory, University of Pennsylvania. Commissioned by Vanishing Treasures Program of the US National Park Service.
Fong, K. et al. (2015), "Introduction", in Building the Future: The Role of Heritage in the Sustainable Development of Yangon – Report of the International Conference held in Yangon, Myanmar 15-17 January 2015, New York: World Monuments Fund, pp 6-10.
Fong, K. (2014), "Imagining Yangon: Assembling Heritage, National Identity and Modern Futures", Australia ICOMOS: Historic Environment, 26(3): 38-53. (refereed)
Fong, K. et al. (2012), 'Same same but different? A Roundtable discussion on the philosophies, methodologies and practicalities of conserving cultural heritage in Asia', in, Daly, P. and Winter, T. (eds) Routledge Handbook of Heritage in Asia, London: Routledge.
Cody, J. and Fong, K. (2012), 'Beyond Band Aids: The need for specialized materials conservation expertise in Southeast Asia' in, Daly, P. and Winter, T. (eds) Routledge Handbook of Heritage in Asia, London: Routledge.
Fong, K. and Louie, C. (2004), 'Facade Ordinances and Historic Structures - Theoretical and Practical Conservation Issues in Inspection and Repair', in Erdly, J.L. and Schwartz, T. A. (eds.) Building Façade Maintenance, Repair and Inspection; STP 1444, West Conshohocken, Pennsylvania: American Society for Testing Materials International, pp 47-63.
Matero, F., Fong, K., del Bono, E., Goodman, M., Kopelson, E., McVey, L., Sloop, J., and Turton, C. (1998), 'Archaeological Sites, Conservation and Management: An Appraisal of Past and Present Trends', Conservation and Management of Archaeological Sites, 2(3): 129-142.