Subscribe to Design Weekly e-News
Miller House and Garden, Columbus, Indiana.
PennPraxis Team to Help Preserve Iconic Modernist Home in Indiana
The Miller House and Garden is considered one of the finest examples of Modernist domestic design—a midcentury masterpiece in Columbus, Indiana, brought to life by a trio of renowned designers at the top of their fields.
A PennPraxis team will help to chart the future course of that work.
The team will partner with Newfields/Indianapolis Museum of Art, which owns the estate, to develop a conservation management plan for the home and landscaping. The work is made possible by a recently awarded $170,000 grant from the Getty Foundation as part of its "Keeping It Modern" initiative.
"The Miller House is one of the most significant Modernist domestic sites in the U.S.—and maybe even the world," said Pamela Hawkes, a professor of practice in historic preservation and principal at Scattergood Design, who will serve as project director. One of only two projects awarded funding the U.S., she said, the award "is an indication of how significant the building is, and how great the opportunity and the need are."
Commissioned in 1953 by philanthropist J. Irwin Miller and his wife, Xenia Simons Miller, the estate is lauded for the symbiosis of architecture, interiors, and landscape achieved by three iconic designers: Eero Saarinen, Alexander Girard, and Daniel Kiley. The property was designated a National Historic Landmark in 2000 and donated to the museum in 2009.
"There are only a handful of surviving examples of Eero Saarinen and Alexander Girard's residential work, and this is the only one executed by either designer that is open for public tours," Shelley Selim, curator of design and decorative arts at Newfields, said. "The garden is also generally considered the best known and most influential design of Dan Kiley's career."
In the short-term, there are a number of maintenance issues related to elements, such as the skylights and surface drainage in the house and garden, to be addressed. Longer term challenges include incremental changes to landscape materials and potential impacts from increasingly severe weather, as well as opportunities to build a framework for preservation of the dozens of other sites in Columbus commissioned from leading 20th Century designers by Miller as head of the Cummins Foundation.
"One of the challenges of treating a house and garden landscape as museum pieces is that changing contexts (different owners, material weathering, climate change) put stress on their original conditions and functions," said Randy Mason, an associate professor of historic preservation and senior fellow with PennPraxis who will work on the team. "But interpreting the subtle changes made to the site can enrich the story of the extraordinary design and the challenges of curating whole buildings and landscapes."
Others on the team include Michael Henry, an adjunct professor at the Weitzman School; Building Conservation Associates (whose Philadelphia office is directed by Dorothy Krotzer (MSHP'01), an alumna of and lecturer at the Weitzman School); and David Rubin Land Collective.
Hawkes said the goal of the project is to develop a framework to preserve and renew the home's original design intent while also welcoming new audiences to the once-private home. Work on the conservation management plan will begin in early 2020.
It's the latest in a line of impressive partnerships and projects for the Weitzman School when it comes to historic preservation. That list includes a collaborative research agreement with the Frank Lloyd Wright Foundation to help study and preserve Taliesin and Taliesin West, as well as another PennPraxis conservation management plan—for the George Nakashima House and Studio in New Hope, Pennsylvania—which was also funded through a Getty Keeping It Modern grant.
More News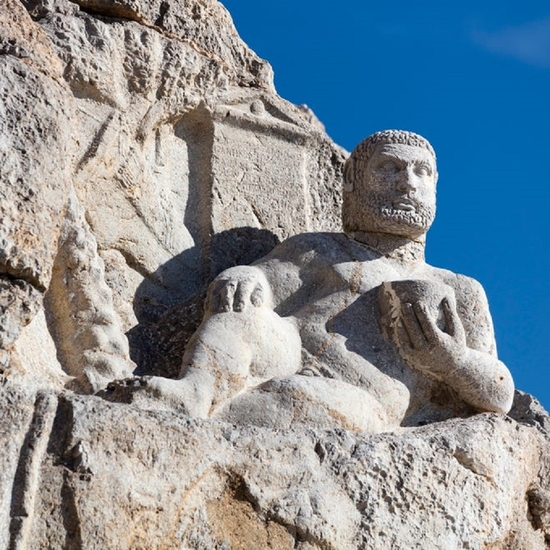 Bisotun, in western Iran's Kermanshah province, is notable for its inscription carved on a limestone cliff. "It is unique, being the only known monumental text of the Achaemenids to document a specific historic event, that of the re-establishment of the empire by Darius I the Great," according to UNESCO. Image Bisotun AG-ChapelHill, Getty Images/iStockphoto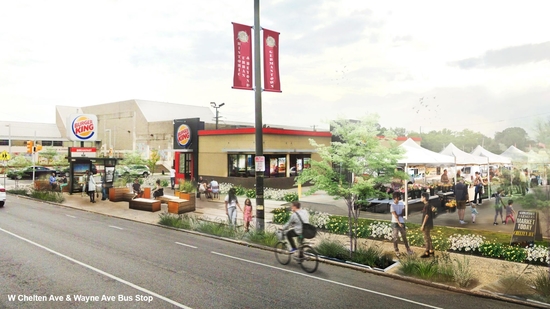 Integrate transit stops with public spaces to establish major HUBs as community gathering center. Improve streetscapes with uniform trees and planters. Install street amenities such as banners on light poles to establish and reinforce sense of place. Encourage outdoor seating to enhance street vibrancy and sense of security.