Subscribe to Design Weekly e-News
Georgia O'Keeffe's Abiquiu House, Exterior, 2007. Herbert Lotz. © Georgia O'Keeffe Museum [RC.2009.002.067].
Preservation Faculty to Help Protect O'Keeffe Home and Studio
One of the most iconic American painters of the 20th century, Georgia O'Keeffe is indelibly associated with the New Mexican landscape she often captured in her artwork. Central to her legacy are the historic Home and Studio she occupied in Abiquiú, which are the subject of new comprehensive conservation assessment to be led by PennDesign faculty members Pamela W. Hawkes and Michael C. Henry.
Located about 50 miles northwest of Santa Fe, the Abiquiú site exemplifies the artist's singular aesthetic and served as the inspiration for some of her most significant works, such as the In The Patio series of paintings (1946-1956) and Winter Road (1963). O'Keeffe's Home and Studio there are National Historic Landmarks owned and managed by the Georgia O'Keeffe Museum, which recently engaged Hawkes and Henry for guidance on the site's interpretation as well as its conservation.
"O'Keeffe was a Modernist whose work was deeply rooted in place," says Hawkes. "She was drawn to the ruins in Abiquiú, preserved fragments that remained and restored traditional adobe forms—while transforming the house inside and out to afford light, views and her lifestyle."
O'Keeffe purchased the abandoned 18th-century adobe house in 1945, and carried out extensive work before moving in. As she described it in her 1976 book: "When I first saw the Abiquiu house it was a ruin with an adobe wall around the garden broken in a couple places by falling trees. As I climbed and walked about in the ruin I found a patio with a very pretty well house and bucket to draw up water. It was a good-sized patio with a long wall with a door on one side. The wall with a door in it was something I had to have. It took me ten years to get it—three more years to fix up the house so I could live in it—and after that the wall with a door was painted many times."
O'Keeffe owned the Abiquiú property until her death in 1986, and it was opened to the public in 1997. In the coming months, Hawkes and Henry will oversee documentation and monitoring of the site to produce a report with long-range preservation strategies.
Says Hawkes, "Understanding O'Keeffe as a designer will be as vital to developing a long-range conservation plan as assessing the current performance of adobe and finishes. That balance of science and critical thinking, not to mention spending time in such an inspiring place, is what excites us about the project."
Frank Matero, chair of the Graduate Program in Historic Preservation at PennDesign and director of the Center for Architectural Conservation, underscores that the project will require "the utmost balance of approach in reconciling O'Keeffe's masterful manipulation of materials and light to create her environment with the exigencies of its weathering and preservation." It was Matero who recommended Hawkes and Henry for the project, which has been funded, in part, by grants from the Still Water Foundation and the National Park Service.
Hawkes, who is a professor of practice in the Graduate Program in Historic Preservation at PennDesign and principal at Scattergood Design, and Henry, adjunct professor of architecture and principal at Watson & Henry Associates, will be joined in the effort by: Dorothy Krotzer (MSHP'01) of Building Conservation Associates, a lecturer at PennDesign who will focus on finishes conservation; Peter Aaslestadt of Aaslestadt Preservation Consulting, whose specialty is in photogrammetry and three-dimensional imagery; Anthony Crosby, an expert in adobe conservation; and Atkinson-Noland & Associates, structural engineers.
The more one learns about the Abiquiú project, it becomes clear there is more at stake than protecting an important cultural site for future generations of art lovers and historians. There are important lessons here for conservation professionals.
Matero explains, "Artistic intent so dominates the conversation in classic conservation theory and practice, especially related to modernist and contemporary works, this project will afford an opportunity to explore the meaning of the concept as O'Keeffe herself defined it through her acceptance of time, change, and eternity."
O'Keeffe had a second house in New Mexico at Ghost Ranch, which the Museum owns along with the Home and Studio at Abiquiú. Watch a video about the New Mexico properties on the Museum's website.
More News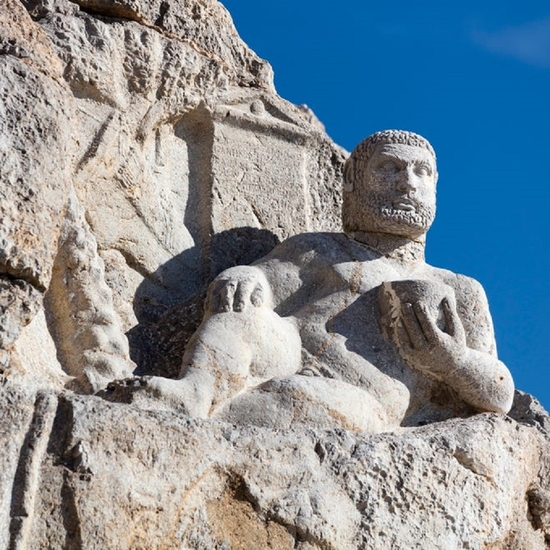 Bisotun, in western Iran's Kermanshah province, is notable for its inscription carved on a limestone cliff. "It is unique, being the only known monumental text of the Achaemenids to document a specific historic event, that of the re-establishment of the empire by Darius I the Great," according to UNESCO. Image Bisotun AG-ChapelHill, Getty Images/iStockphoto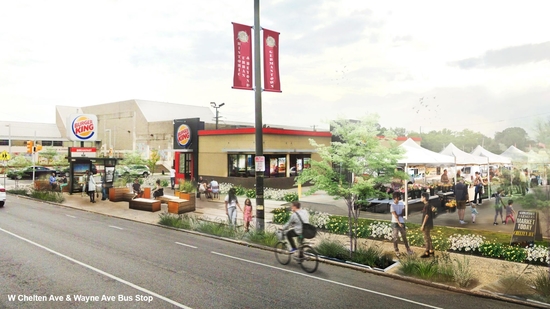 Integrate transit stops with public spaces to establish major HUBs as community gathering center. Improve streetscapes with uniform trees and planters. Install street amenities such as banners on light poles to establish and reinforce sense of place. Encourage outdoor seating to enhance street vibrancy and sense of security.