More Than 80 Students Strong, Design Fellows Program Offers Growth for Students and Clients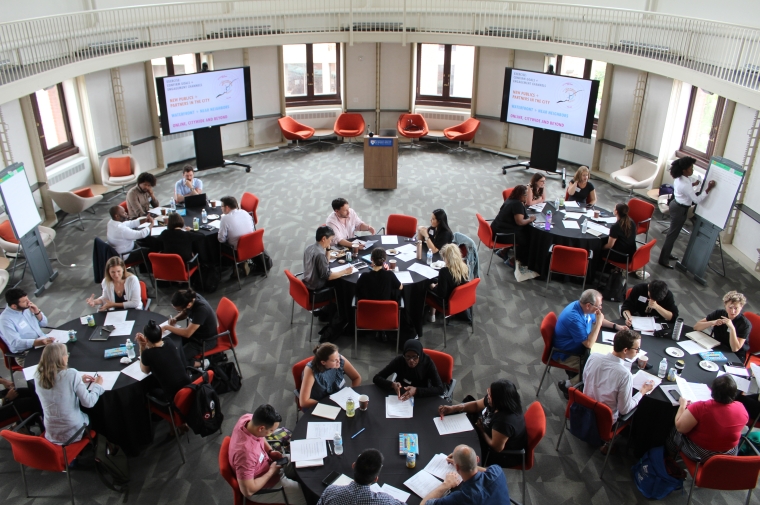 PennPraxis Design Fellows work with community leaders to develop an engagement strategy for The Park at Penn's Landing.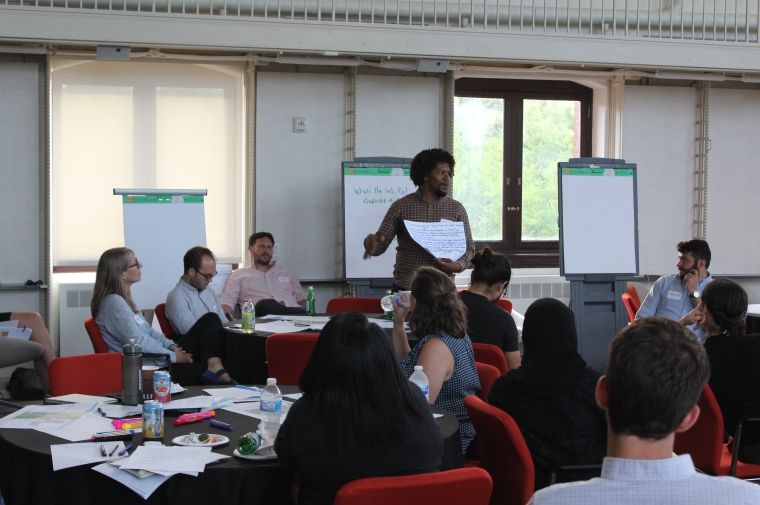 Matt Miller, a postdoctoral fellow in the Department of City and Regional Planning, reports on the group's discussion. To his right are PennPraxis Executive Director Ellen Neises and Design Fellow John Michael LaSalle and to his left is Design Fellow Brett Harris.