Weitzman Class of 2023 Celebrated
On Saturday, May 13, more than 300 Weitzman students took part in the ceremony at Irvine Auditorium.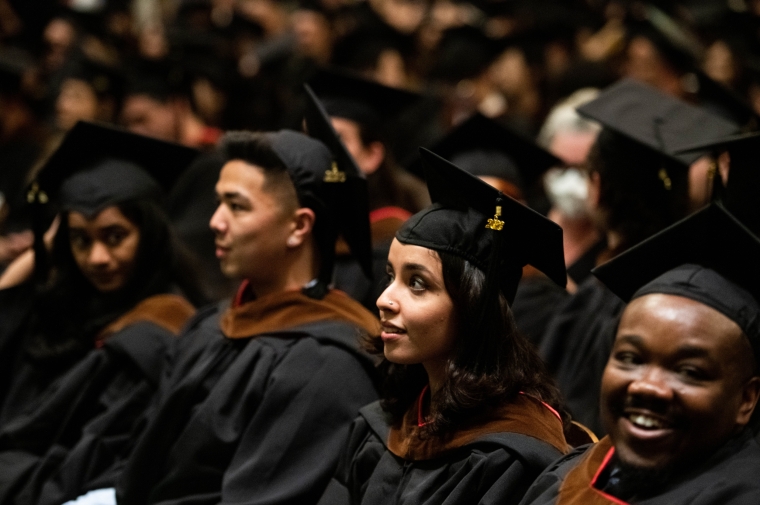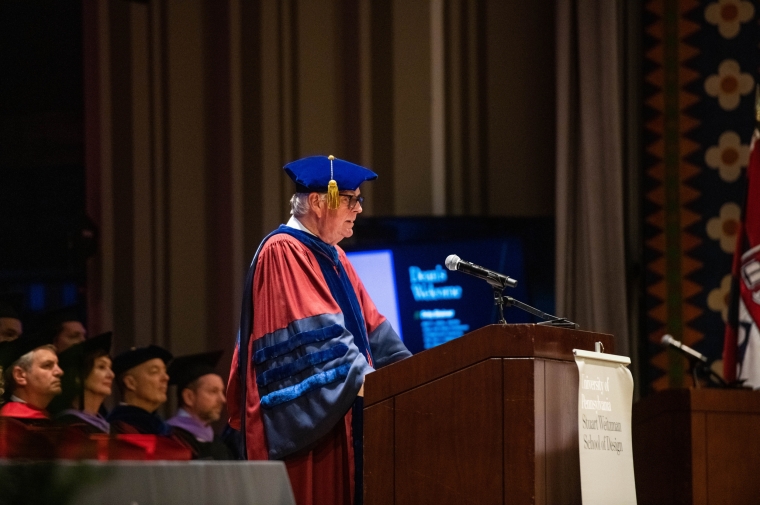 Weitzman Dean and Paley Professor Fritz Steiner gave the first of three keynotes.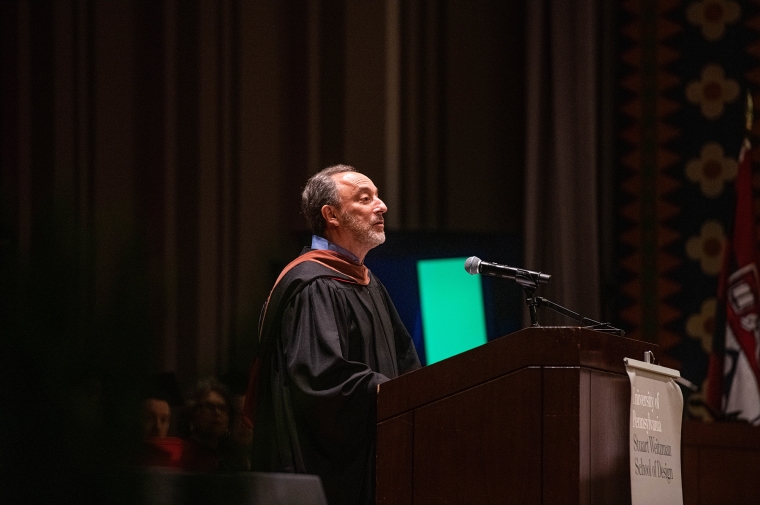 Author and New York Times architecture critic Michael Kimmelman gave the guest keynote.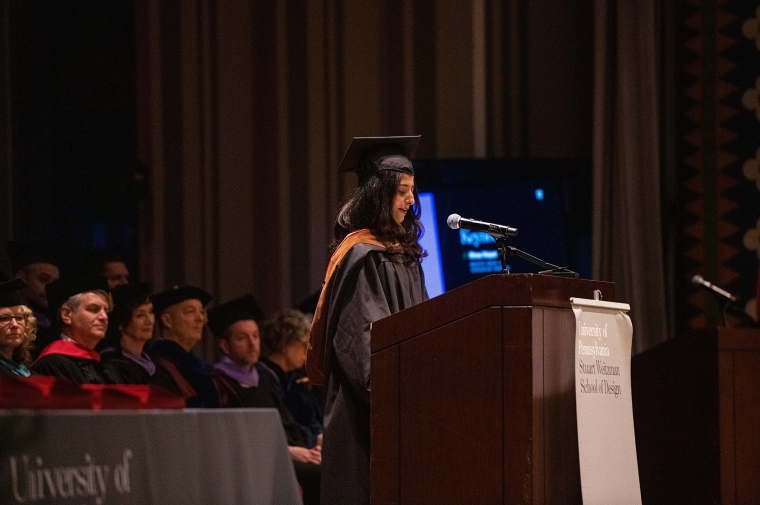 Master of Architecture candidate Rhea Nayar was selected by her peers to give the student address.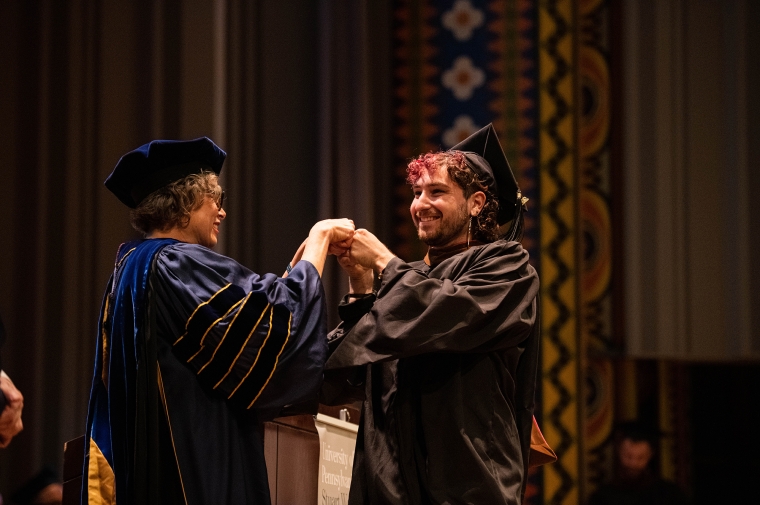 Lisa Servon, Kevin and Erica Penn Presidential Professor and chair of city and regional planning with Master of City Planning graduate Micah Epstein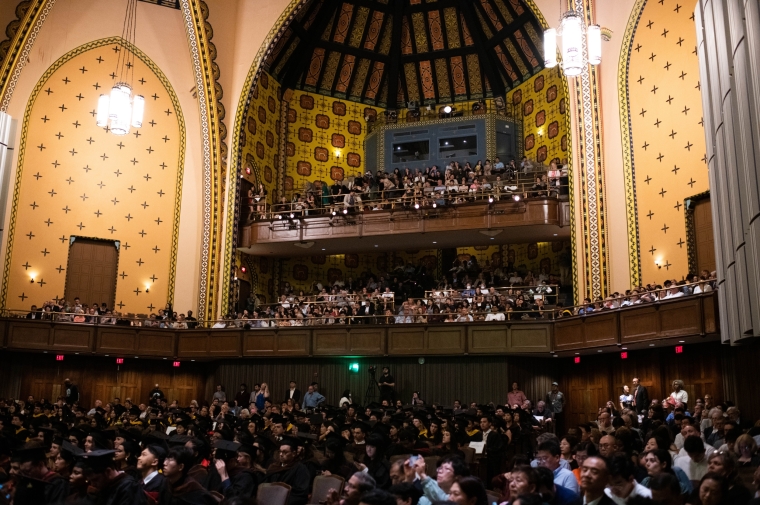 Designed by Penn alum Julian Abele and built in 1929, Irvine Auditorium was the venue for the ceremony.