Subscribe to Design Weekly e-News
The US Embassy in London by KieranTimberlake
Stephen Kieran and James Timberlake Awarded AIA Philadelphia Gold Medal
Associated Faculty Stephen Kieran (MArch'76) and James Timberlake (MArch'77) were awarded an AIA Philadelphia Gold Medal for their work on the US Embassy in London.
Their namesake firm, KieranTimberlake, designed the building as a transparent cube with a two-story colonnade in Nine Elms, a South Bank industrial zone that undergoing redevelopment. The goal for the project was to emulate transparency, openness, and equality.
The AIA said, "The jury appreciated how difficult the program was and gave special recognition for the project's stellar sustainability interventions confirming the architects had successfully blended the landscape, architecture, and sustainability goals with this incredible project."
Lecturer Brian Phillips also received an AIA Philadelphia Gold Medal, among four other design awards.
Related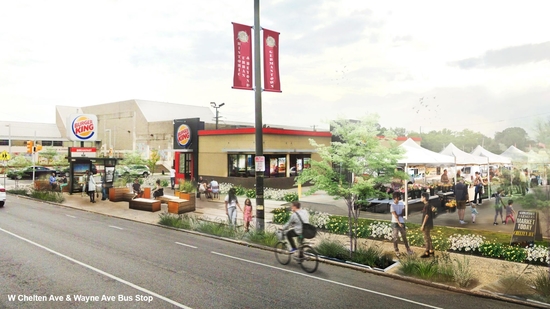 Integrate transit stops with public spaces to establish major HUBs as community gathering center. Improve streetscapes with uniform trees and planters. Install street amenities such as banners on light poles to establish and reinforce sense of place. Encourage outdoor seating to enhance street vibrancy and sense of security.