Subscribe to Design Weekly e-News
Thom Mayne and Wolf Prix in table discussion hosted by the Department of Architecture
Thom Mayne Honored at ACADIA Conference
On October 24, Thom Mayne, Cret Chair Professor of Practice in the Department of Architecture, will deliver a keynote speech at the annual Association for Computer Aided Design in Architecture (ACADIA) conference.
Mayne is also the recipient of the organization's Lifetime Achievement Award.
He is the Founding Principal of Morphosis.
This year's conference is hosted by the University of Texas at Austin.
Related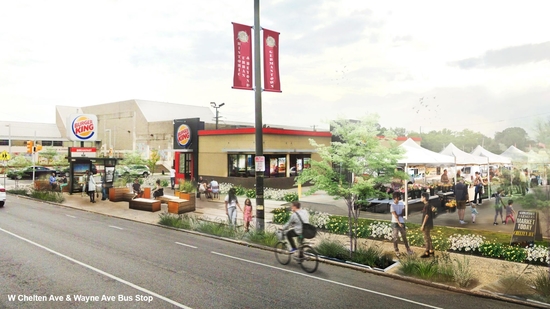 Integrate transit stops with public spaces to establish major HUBs as community gathering center. Improve streetscapes with uniform trees and planters. Install street amenities such as banners on light poles to establish and reinforce sense of place. Encourage outdoor seating to enhance street vibrancy and sense of security.