IiD hosts a number of events throughout the year that raises awareness, bridges gaps, and offers support.
A selection of events from the past are listed below:
Financial Inclusion: Finding Funding Domestically and Internationally
The event bridged the gap on financial resources, especially for underrepresented students. The workshop addressed funding opportunities both in and outside of the Weitzman School and had representatives from Center for Undergraduate Research & Fellowships and Weitzman Research.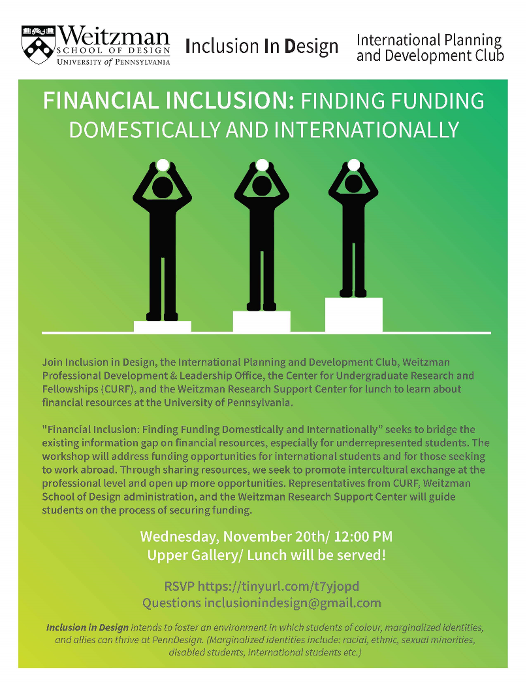 Inclusion in Design Presents Annie Jean-Baptiste, Google's Head of Product Inclusion
Annie Jean-Baptiste, conducted a highly-sought after workshop about the economic benefits of diverse corporate practices. It included a discussion with Annie about her role as a Black woman in design and tech.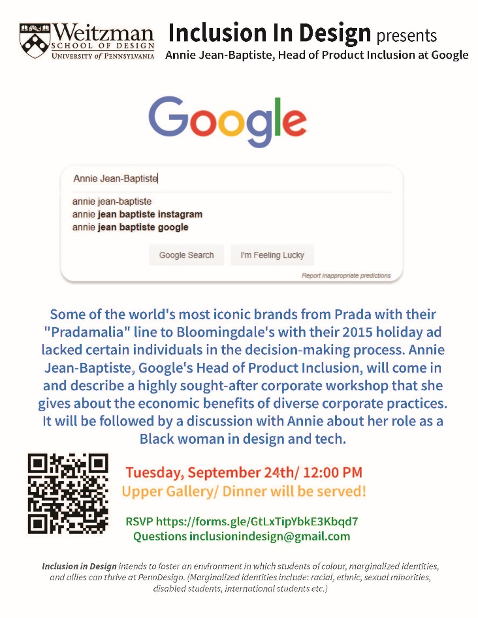 IID's Career Skills Carnival
Inclusion in Design held a lunchtime event to perfect student's Elevator Pitch, Networking, and Negotiating Skills, in advance of the Design Career Fair, and general professional development. The event encouraged minority, international, and students of other marginalized identities to attend to facilitate the creation of networks within the field to gain additional professional development skills.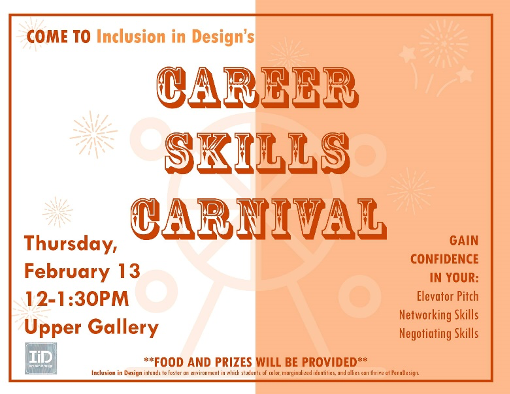 Penn in Community Context
The event fostered dialogue around The University of Pennsylvania's development history in West Philadelphia and its impact on communities.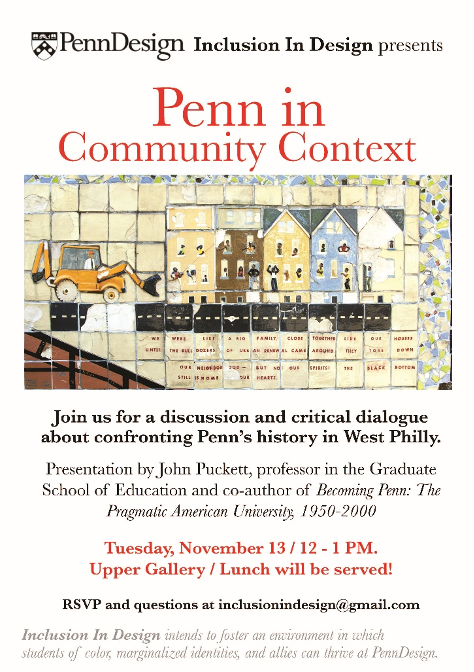 Intercultural Social Films w/ Bubble Tea & Pizza
The event featured a series of short intercultural films, some animated, that spurred conversation about the impact of representation in films, especially in light of recent blockbuster movies (Black Panther, Crazy Rich Asians, The Farewell). After the films, there was a dedicated time for discussion on diverse representation in media. The event was co-sponsored by Inclusion in Design and the Community Impact Fund.