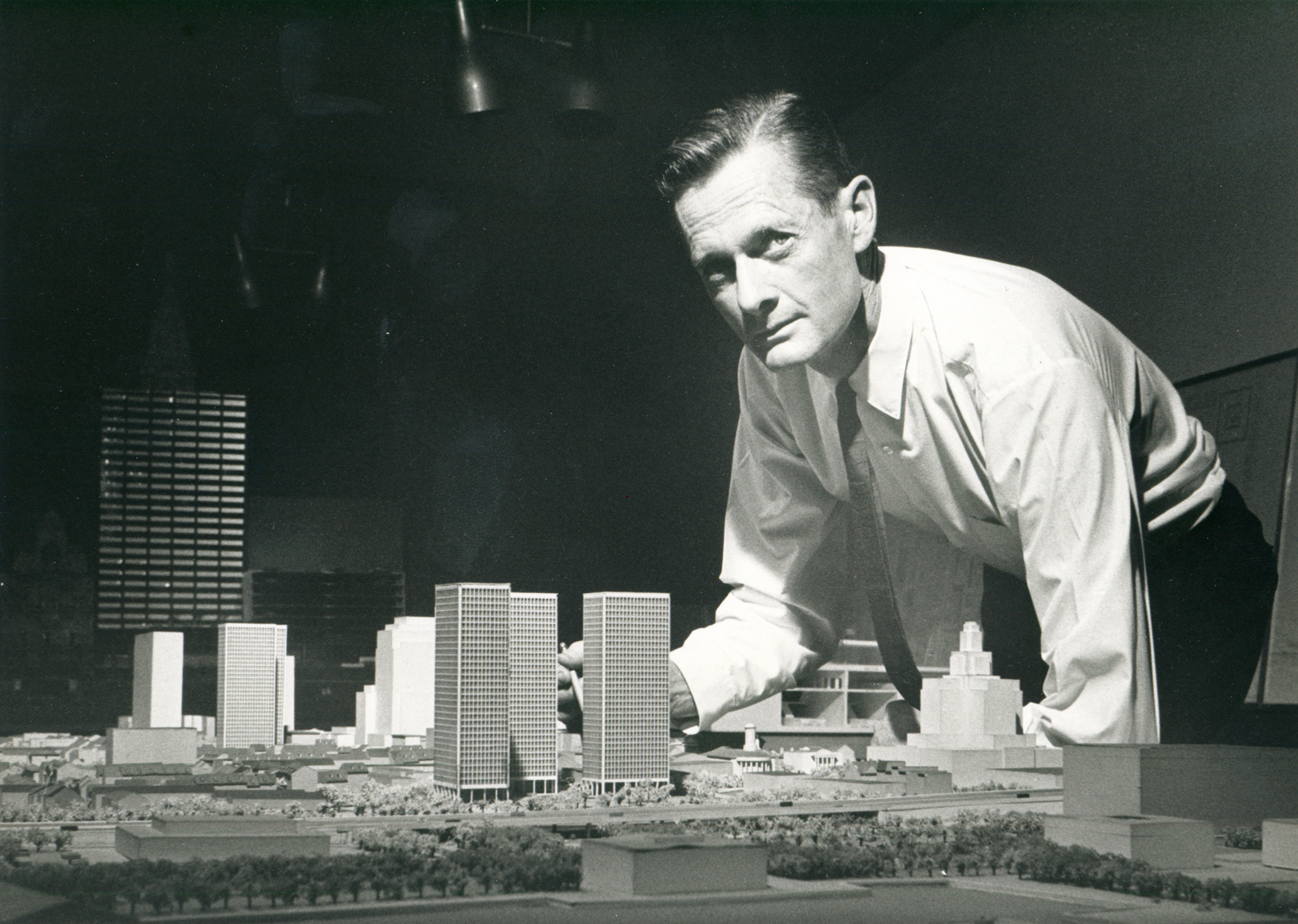 Bacon, Edmund Norwood
Edmund Norwood Bacon Collection (292), City Planner, 1910-2005
Edmund Norwood Bacon Collection, Transfer from Cornell University (095)
Edmond Norwood Bacon, born in Philadelphia, graduated from Cornell University with a Bachelor of Architecture (1932) and worked as an architectural designer in Shanghai, China under Henry Killam Murphy in 1934. He then returned to the United States in 1935 and worked on planning projects in Flint, MI and served as Managing Director of the Philadelphia Housing (1940-43) in Philadelphia, PA. Bacon worked with Oskar Stonorov, Robert Mitchell, and Louis I. Kahn in designing the Better Philadelphia Exhibit and led the redevelopment of notable Philadelphia landmarks such as Society Hill, Penn Center, and Market East among other projects.
The Edmund N. Bacon Collection is arranged in seven series representing the different aspects of Bacon's career, with a concentration of meterial relating to his work before and after his association with the Philadelphia City Planning Commission.
For more information about this collection, contact Heather Isbell Schumacher, Archivist (hisbell@design.upenn.edu).