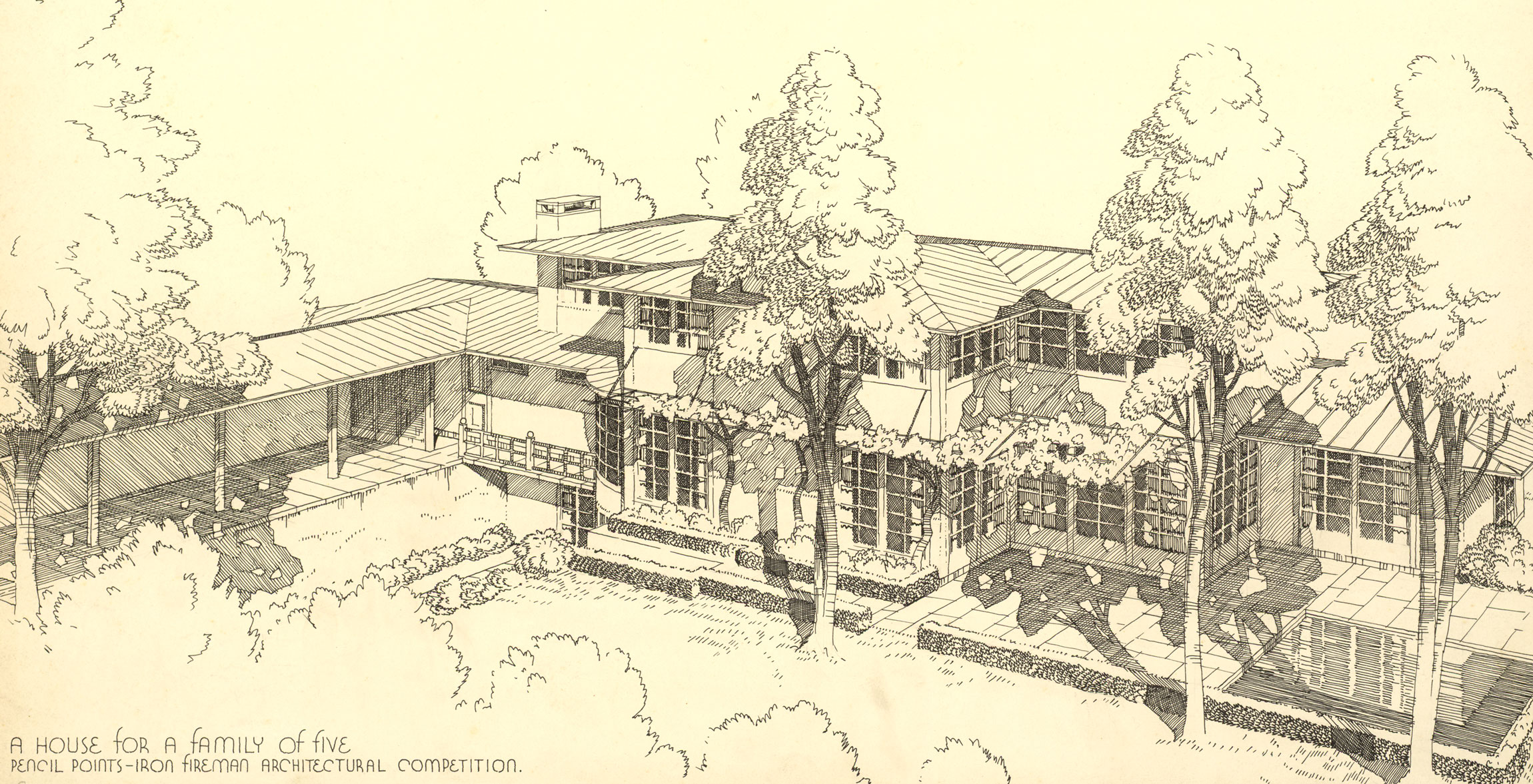 Grisdale, John Thomas
John Thomas Grisdale Collection (271), Architect, 1904-1985
John Thomas Grisdale attended several years of the architecture course at the University of Pennsylvania, but he left in 1928 before completing his degree. Grisdale worked for Mellor, Meigs & Howe, Mellor & Meigs (1928-1939) and Paul Cret (1940-1943) before forming a partnership with J. Roy Carroll, which was later joined by William L. Van Alen. Carroll, Grisdale & Van Alen was one of the most successful firms in the region from the 1950s through the 1970s.
The collection comprises 38 rendered competition drawings delineated by Grisdale, documenting a series of competition entries designed between 1928 and 1945. The collection also includes 5 diazotype prints of preliminary drawings for the Bucks County Courthouse by the firm of Carroll, Grisdale & Van Alen dated 1954.
For more information about this collection, contact Heather Isbell Schumacher, Archivist (hisbell@design.upenn.edu).