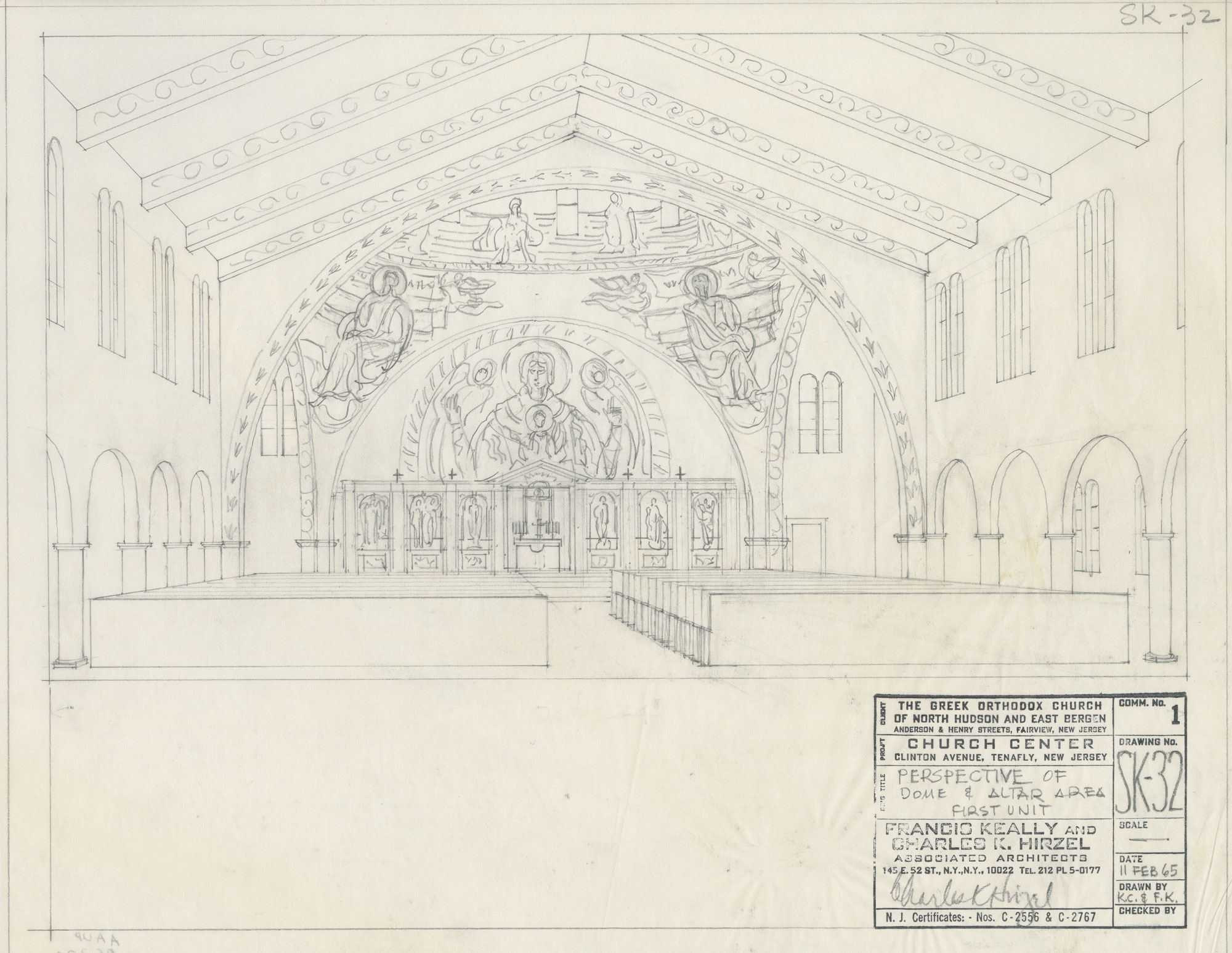 Hirzel, Charles Koch
Charles Koch Hirzel Collection (112), Architect, 1906 - 2008
Charles Hirzel, was an architect in the New York city region who designed and supervised the building of churches from the Atlantic to the Pacific coasts. Hirzel earned his bachelors and masters of archictecture (1930) from the University of Pennsylvania.
This collection contains architectural drawings, photographs, and clippings for projects including Greek Orthodox Cathedral of St. John the Theologian, Law Offices of Shearman, Sterling, and Wright, and Luxembourg American Cemetery and Memorial.
For more information about this collection, contact Heather Isbell Schumacher, Archivist (hisbell@design.upenn.edu).