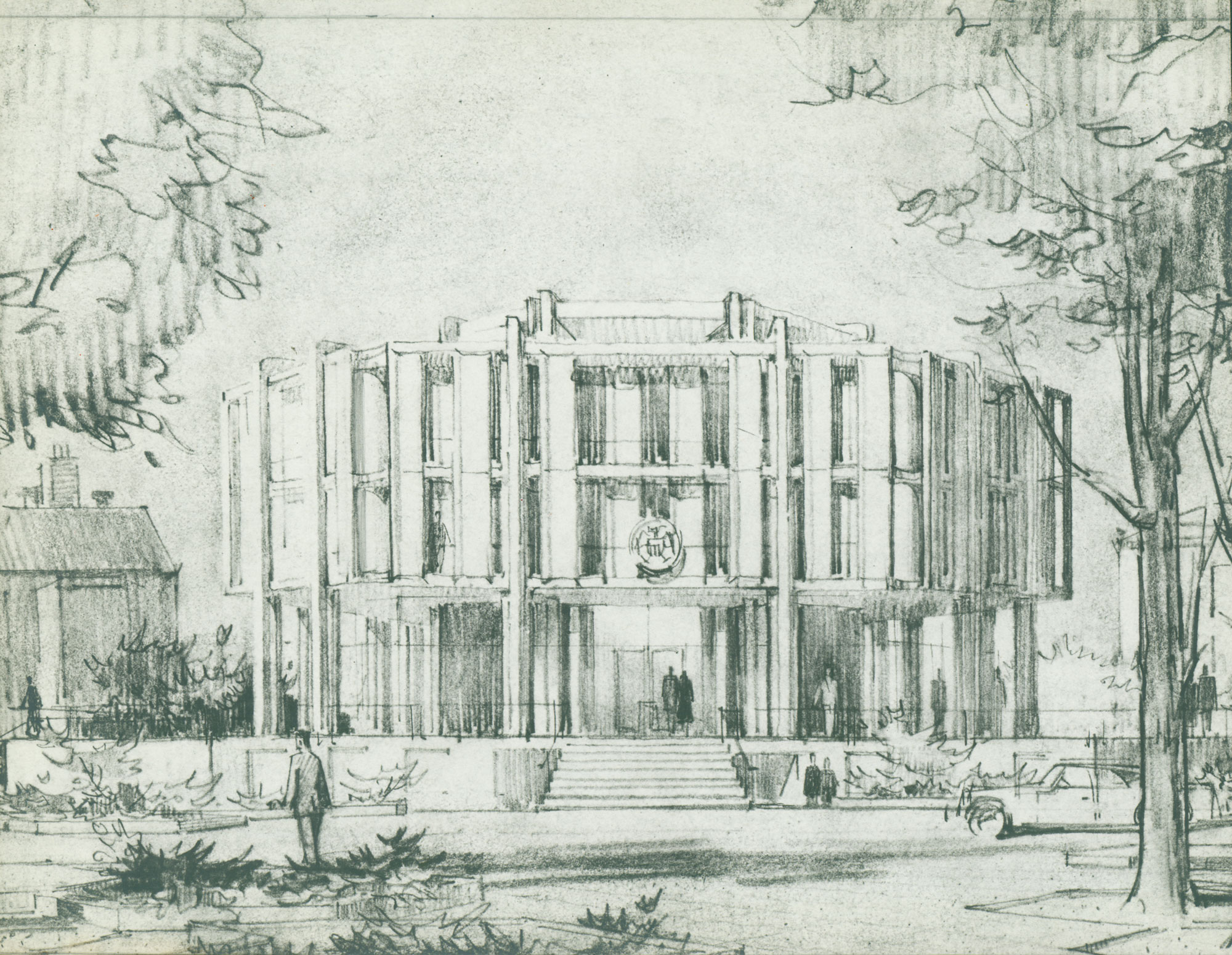 Johansen, John MacLane
John Maclane Johansen Collection (224), Architect, 1916-2012
John Maclane Johansen, a Harvard Graduate School of Design graduate, joined the firm Skidmore, Owings and Merrill in New York City, before establishing his own practice in New Canaan, Connecticut in 1948 to accompany four of his other colleagues, Marcel Breuer, Philip Johnson, Landis Gores, and Eliot Noyes. Johansen's designs stressed function over form and focused on social, urban, and anthropological conditions, and strived to avoid creating overpowering megastructures.
The collection comprises 395 drawings, 8 sketchbooks, 196 photoprints, and 12 negatives, as well as 9 folders of project descriptions and clippings. A few project ighlights are the U.S. Embassy in Dublin, Miami Beach Hotel; L. Frances Smith Elementary School, and Johansen Residences.
For more information about this collection, contact Heather Isbell Schumacher, Archivist (hisbell@design.upenn.edu).