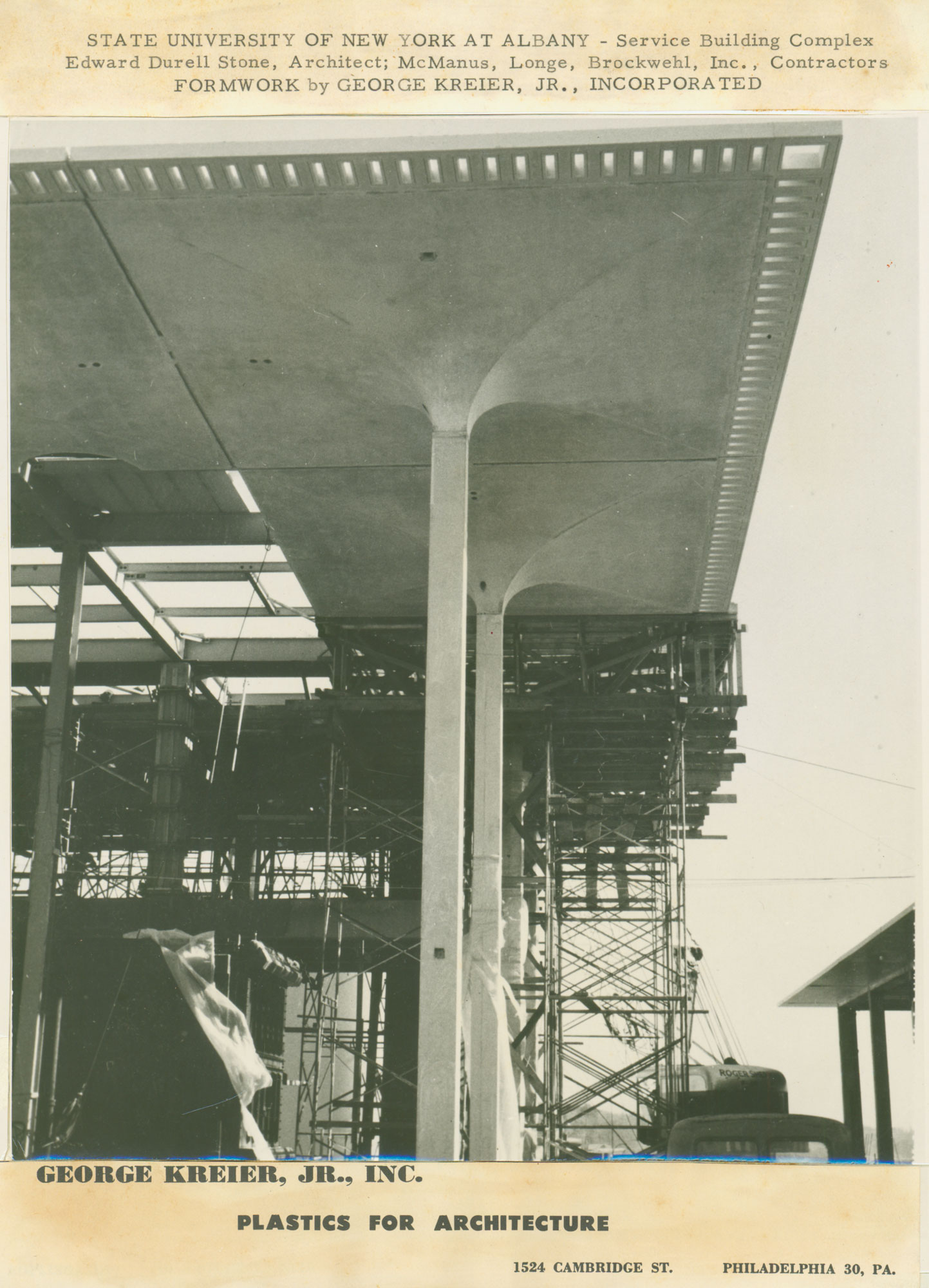 Kreier, George J. Jr.
George J. Kreier, Jr. Collection (120), Architectural Components Designer, 1922-2006
George Kreier was a pioneer in the field of forming techniques using plastic, designing precast concrete molds for some of the mid-centuries best known architects like Louis Kahn, Edward Durell Stone and Marcel Breuer. Kreier started working for his father, George Krier, Sr a well known architectural sculptor, growing the business to include architectural plastics and heritage preservation work. Kreier held a bachelors degree from the University of Pennsylvania (1946) and Doctorate from Temple University (1952).
This collection contains records relating to Kreier's professional work and pratice (ca. 1959- ca 1990). It includes architectural drawings, correspondence files, photography documenting completed projects, and records about Kreier's architectural preservation work the University of Pennsylvania.
For more information about this collection, contact Heather Isbell Schumacher, Archivist, hisbell@design.upenn.edu