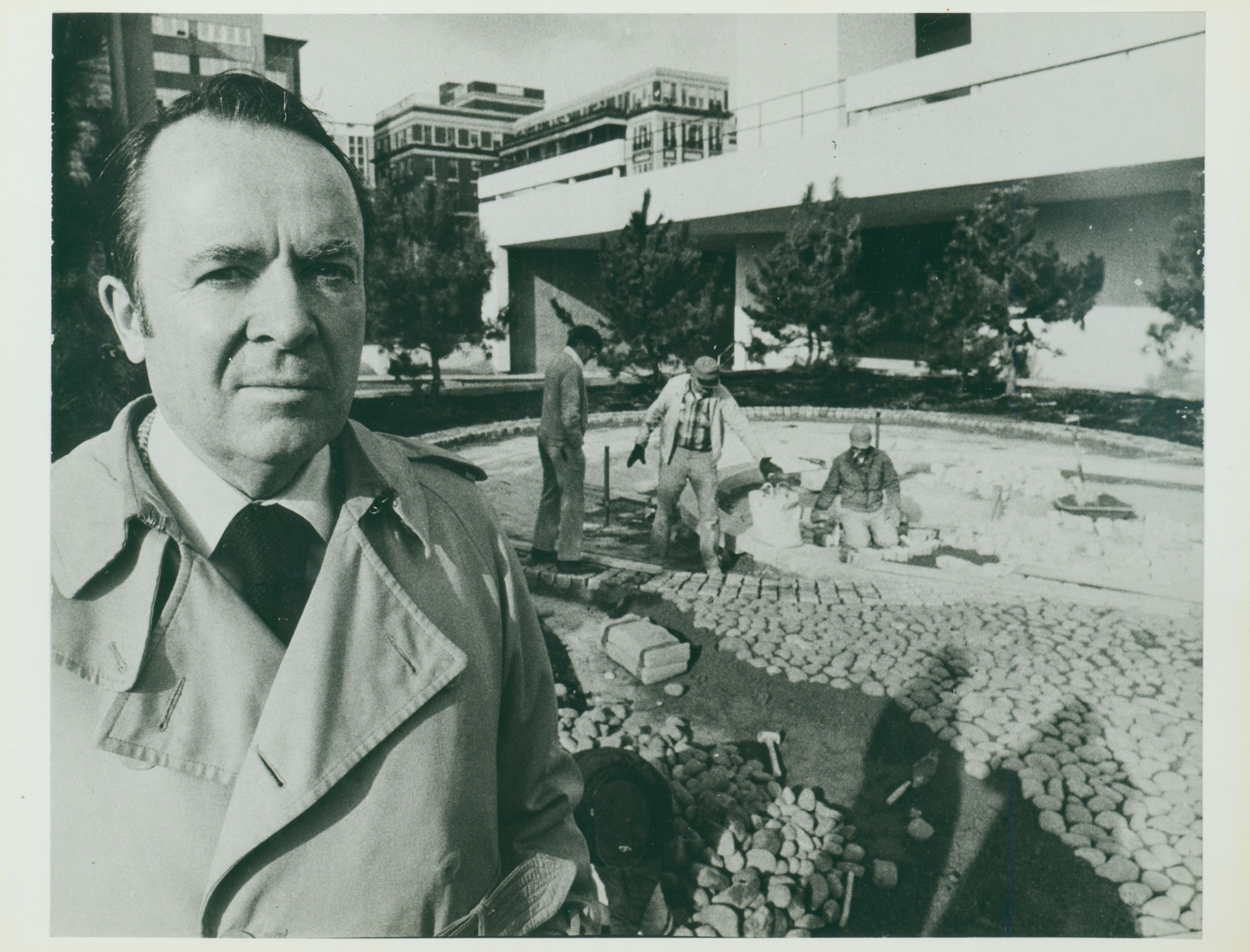 Patton, George Erwin
George Erwin Patton Collection (033), Landscape Architect, 1920-1991
George E. Patton's studies at North Carolina State University in Raleigh were interrupted by World War II when he served in the Marine Corps as an artist in China and Okinawa, working part of the time with a unit that made three-dimensional models of islands and beachheads. Upon discharge he went to Hollywood where he worked for Metro-Goldwyn-Mayer as a stage designer. Patton worked from 1951 to 1954 in the landscape architecture firm of Simonds & Simonds in Pittsburgh before he established the firm of George E. Patton in Philadelphia in 1954 and continued in active practice through 1990. George Patton was incredibly active, and designed more landscapes in the Phildelphia area than any other landscape architect. He taught landscape architecture at the University of Pennsylvania's Graduate School of Fine Arts from 1955 until 1974.
His practice included work on many campuses, including the University of Pennsylvania, Swarthmore College, Thomas Jefferson University Hospital, and both the main campus and the Ambler campus of Temple University. Significant work in Philadelphia included designs for the 1992 restoration of Logan Square on the Benjamin Franklin Parkway and its Swann Fountain (originally designed in 1917 by Wilson Eyre and Alexander Stirling Calder), Rittenhouse Square, the courtyard of the Betsy Ross House, and the Rittenhouse Hotel.
The George Patton Collection is the primary repository for Patton's work, documenting his landscape architecture work. The collection contains architectural drawings, project files and photography for projects spanning 1953-1990.
For more information about this collection, contact Heather Isbell Schumacher, Archivist (hisbell@design.upenn.edu).