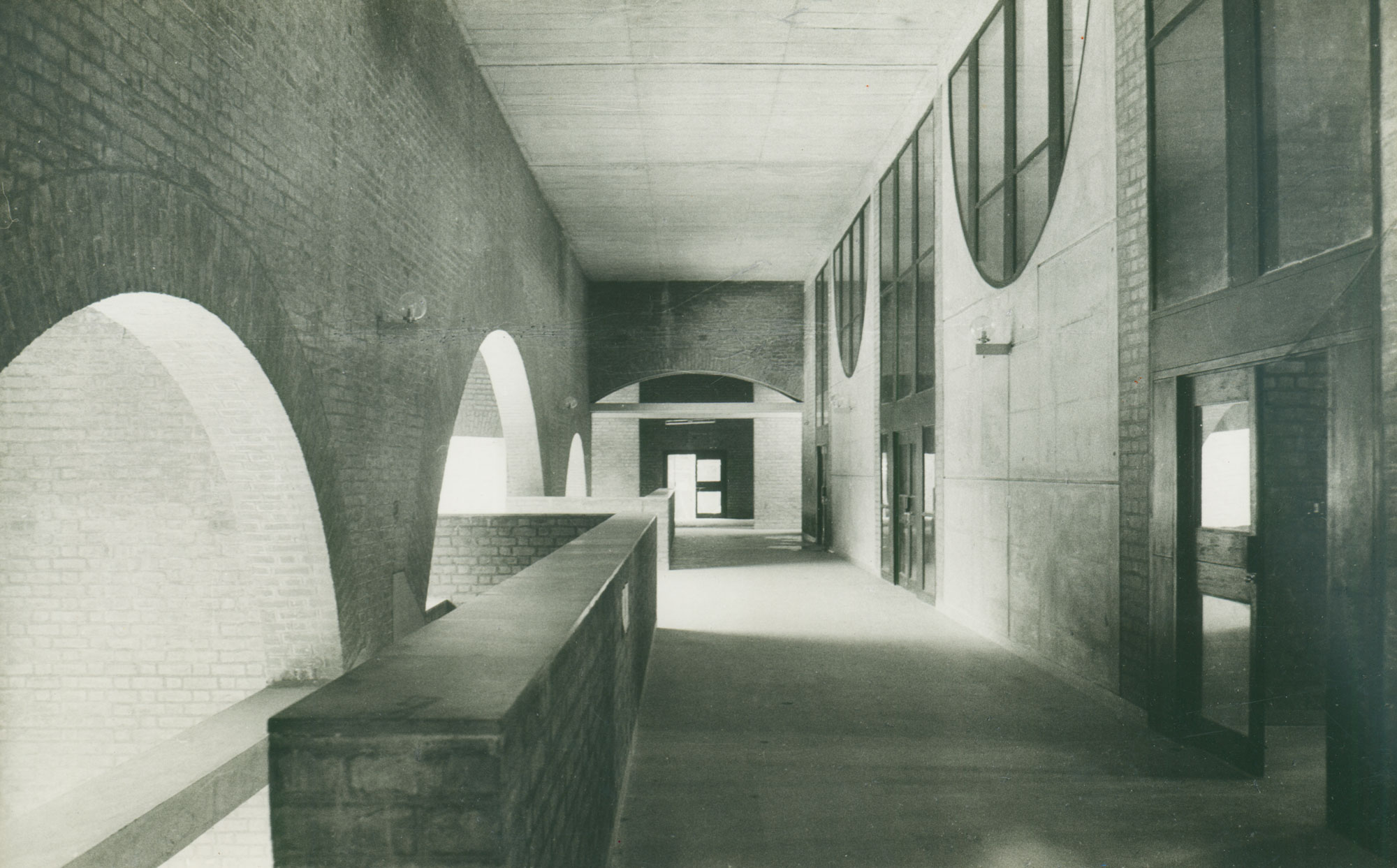 Raje, Anant D.
Anant D. Raje Collection (366), Architect, 1929-2009
A leading architect and a dedicated teacher ofpost-independence India, Anant D. Raje was born in Mumbai in 1929. He received his training at the Sir J.J. School of Art where he graduated with a diploma in architecture in 1954. Raje worked in professional practice in the city of Ahmedabad with his former school colleague, Balkrishna Doshi (b. 1927) starting in 1957, where they completed projects ranging from rural housing studies (1958-60) to their submission to the Toronto City Hall competition(1957-58).
Between 1964 and 1969, Anant D. Raje worked in the Philadelphia office of Louis I. Kahn, where he contributed to a number of Kahn's works, including: the President's Estate in Islamabad, Pakistan; Levy Playground in New York; the Interama Project in Miami; and the Dominican Motherhouse in Media, PA. Raje returned to Ahmedabad to serve as Kahn's on-site architect for the Indian Institute of Management project (IIM-A) overseeing design development and construction of the school's main complex, dormitories and housing additions, in addition to the initial designs for dining halls and a post-graduate management school (later called the Management Development Centre). Following Kahn's death in March 1974, Raje would serve as lead architect for the campus's completion(for Doshi-Raje Architects)—including the development of Kahn's designs for the Dining Halls and the Management Development Centre. Raje spent the remainder of his career in private practice in India, where he deisgned a number of large public institution and officce building projects, as well as privae residences. Throughout this period of independent practice, Raje taught at the School of Architecture at the Center for Environmental Planning and Technology (CEPT), first as a visiting lecturer in 1969, and in the 1980s as the dirctor of the school.
This collection contains drawings, project and office files, models, and photographic materials related to Raje's work from 1961-2009. The collection includes Raje's work in higher education and industrial development in India, as well as his collaborations with architect Louis I. Kahn.
Downloads