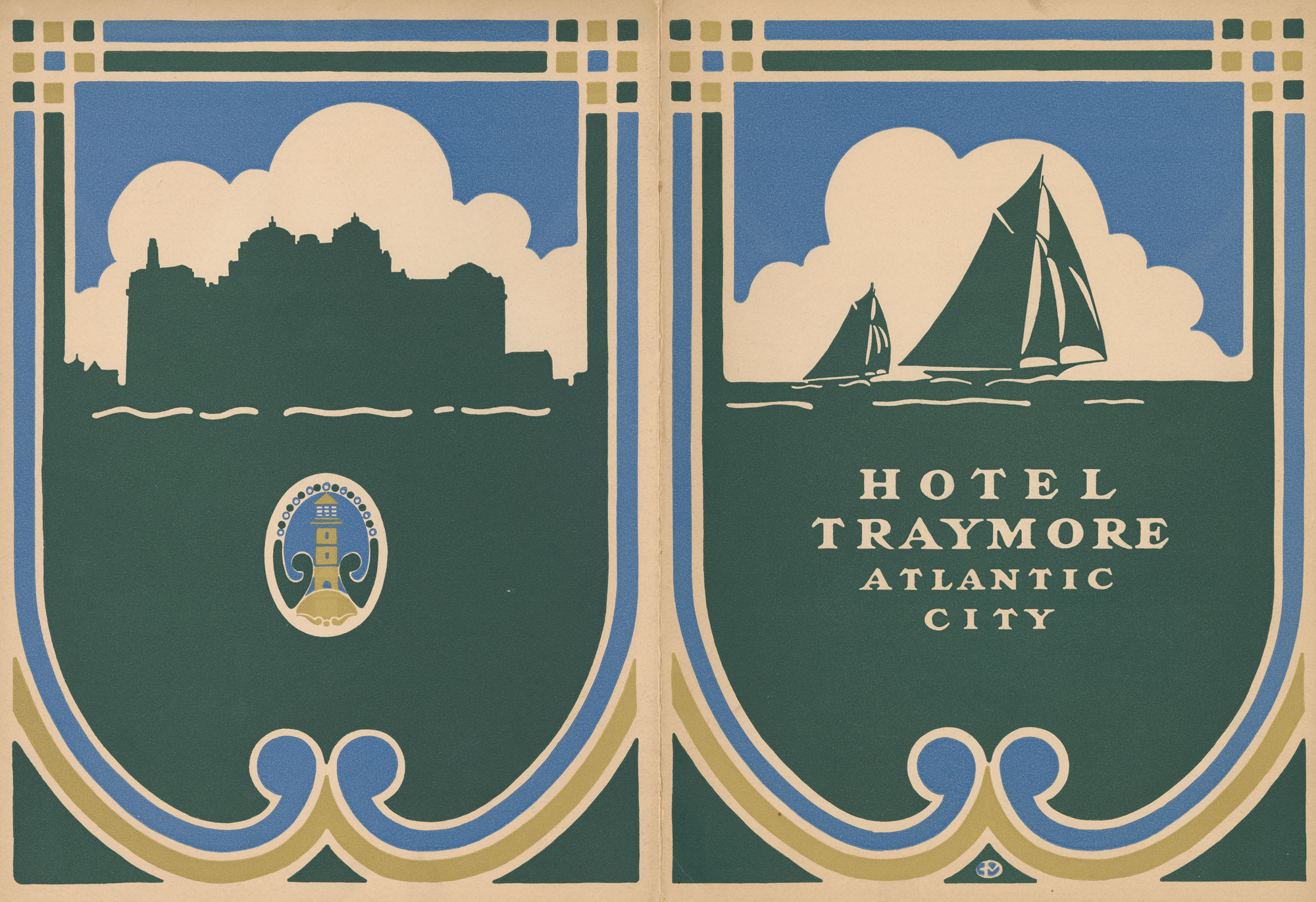 Traymore Hotel
Traymore Hotel Collection (265)
Traymore Hotel in Atlantic City, NJ was a wood-frame structure on the boardwalk, until 1906 when Price & McLanahan designed a large concrete hotel tower that was built between the existing hotel and the boardwalk. The owner's plans for extensions were deferred for lack of funds until 1914-1915 when Price & McLanahan replaced the wood-frame hotel entirely. The new hotel flourished for decades until the decline of tourism to Atlantic City in the 1960s, and in 1972 the building was demolished.
The Traymore Hotel Collection comprises drawings and additional materials related to the Atlantic City, New Jersey resort hotel designed by architects Price & McLanahan. Drawings include interior and exterior perspectives by Earl Horter, studies for a hotel logo by Guernsey Moore, and exterior perspectives by Grant Miles Simon.
For more information about this collection, contact Heather Isbell Schumacher, Archivist (hisbell@design.upenn.edu).