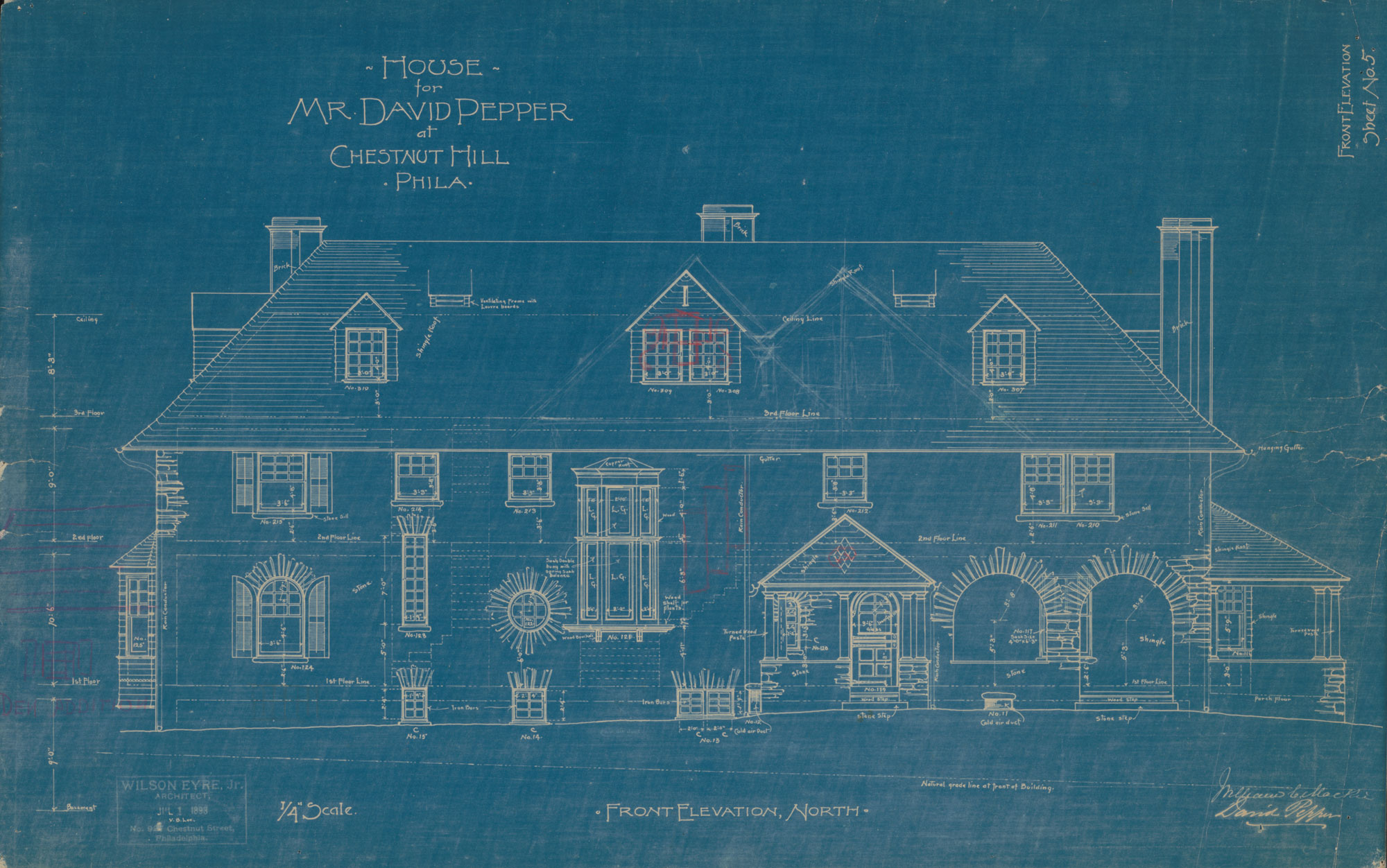 University of Pennsylvania - Morris Arboretum
University of Pennsylvania - Morris Arboretum Collection (141)
The Morris Arboretum was formerly the estate of John T. (1847-1915) and Lydia T. Morris (1849-1932), siblings who purchased and landscaped much of the arboretum's current site beginning in 1887. The arboretum includes plants from all over the world and became a public space in 1933, after Lydia Morris's death.
This collection contains drawings for various parts of the Morris Arboretum including the ground plan for a property at Chestnut Hill, and a sketch of the proposed drive.
For more information about this collection, contact Heather Isbell Schumacher, Archivist (hisbell@design.upenn.edu).