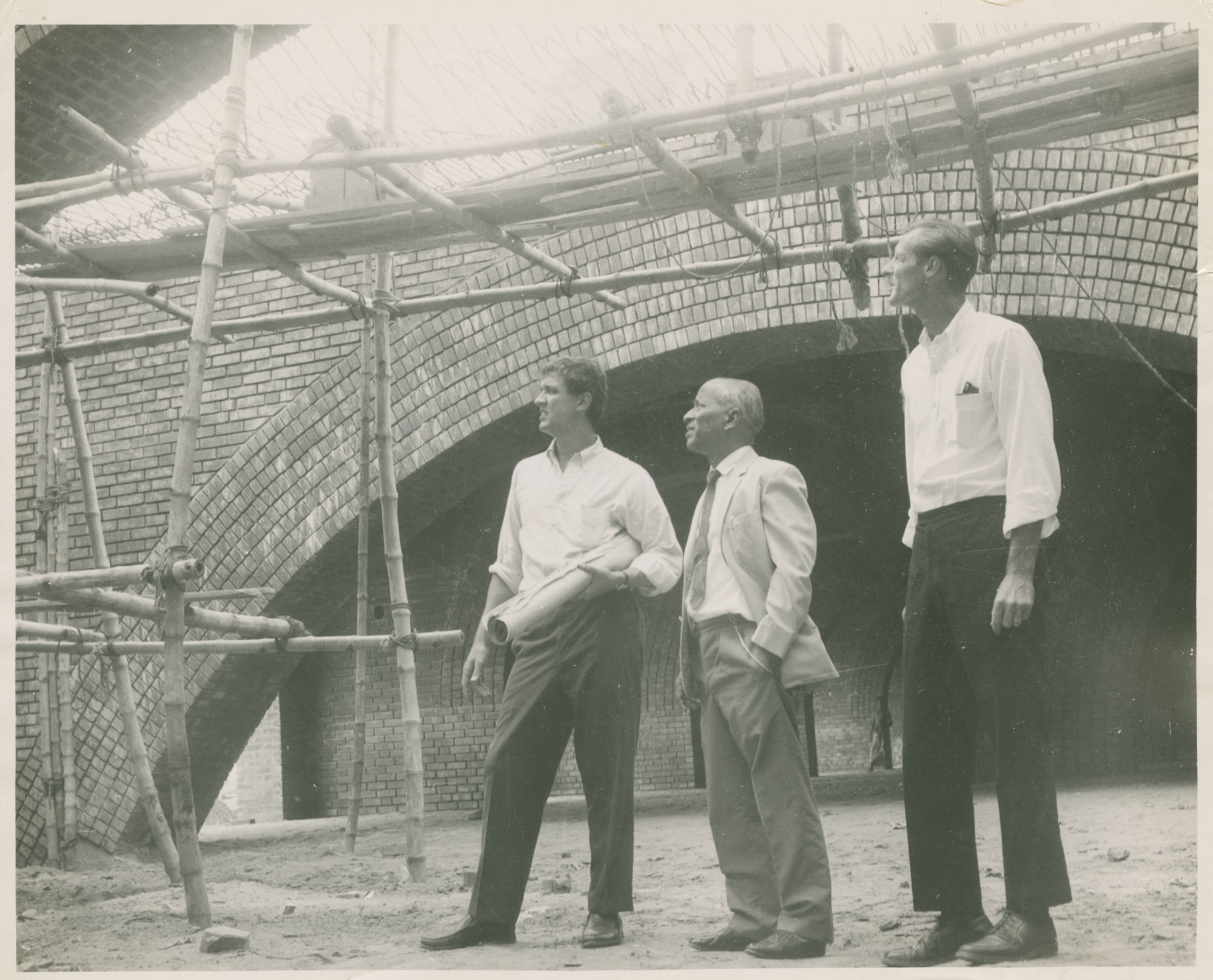 Vollmer, Roy
Roy Vollmer Collection (344), Architect, b. 1937
Roy Vollmer, after graduating from the University of Pennsylvania, worked at Louis Kahn's office from 1963-1965. While a member of Kahn's office, Vollmer worked on the National Assembly Building and President's House in Bangladesh. In 1966, Vollmer worked on the George Homles Perkins house and the Franklin Roberts house as a part of Mitchell Giurgola Associates. In 1969, Vollmer became partners with Knowles and together they created their own architectural firm (Vollmer/Knowles Architects, 1969-1972), which designed the Earle Residence, the Rothenhaus Residence in New Jersey and the Thousand Oaks Civic Center.
This collection contains architectural drawings, photographs, and a model for projects including Sher-e-bangla Nagar, Capital of Bangladesh (Dhaka National Assembly Building), Perkins House, and Four Row Houses in Philadelphia.
For more information about this collection, contact Heather Isbell Schumacher, Archivist (hisbell@design.upenn.edu).