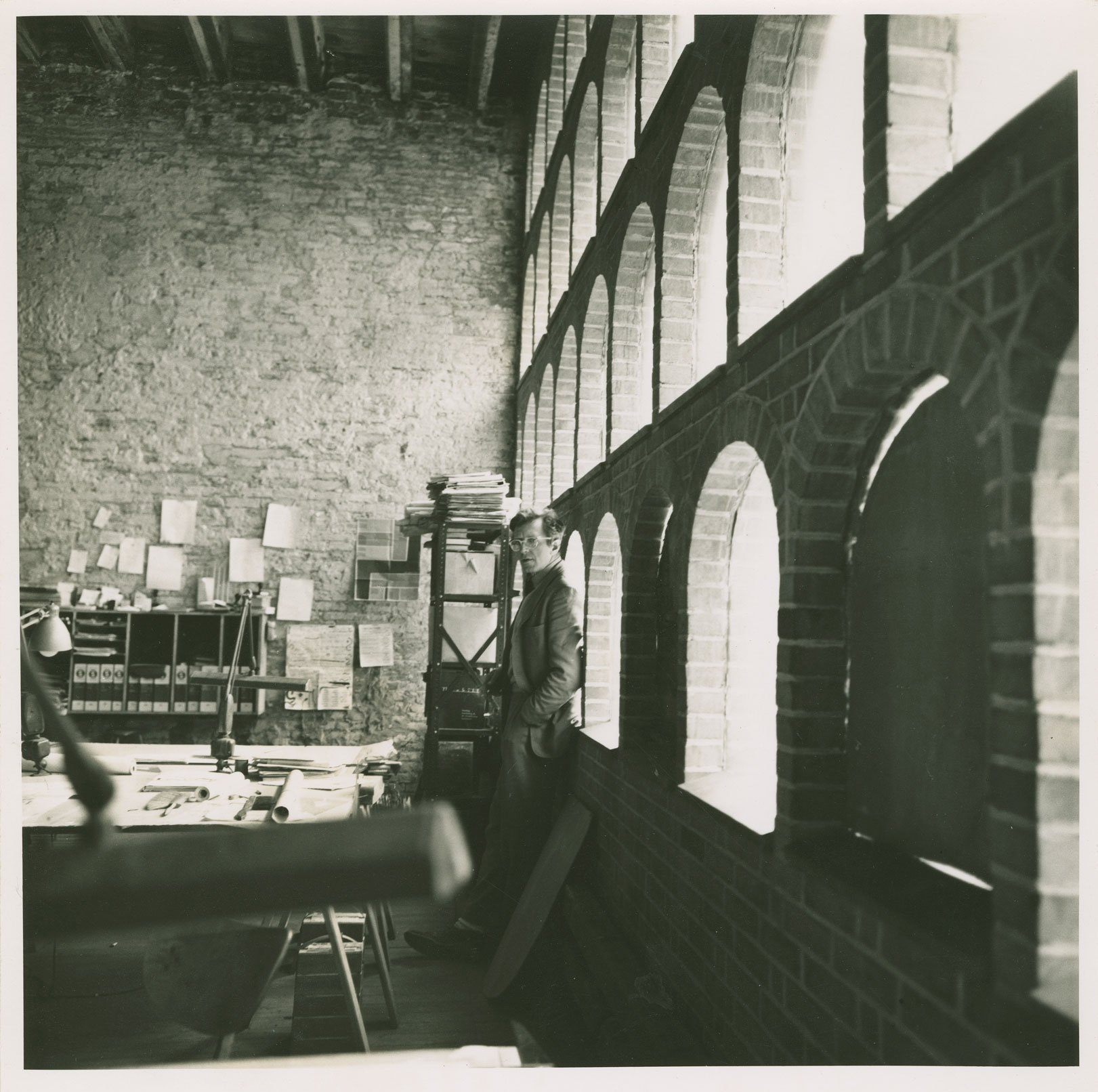 Weise, Frank
Frank Weise Collection (254), Architect, 1918-2003​
After receiving a B.Arch from the University of Pennsylvania and a M.Arch from Harvard University, Frank Weise worked under Reginald Isaacs, Skidmore, Owings & Merrills and Loebl, Schlossman & Bennett. In 1949, he established his own office in Philadelphia, and in the 1960s led a group of the city's architects in an effort to redesign the proposed path of Interstate 95 through one of the oldest parts of Philadelphia along the Delaware River. Weise was involved in a number of other important architectural and cultural projects in the city including the restoration and renovation of Head House Square in the Society Hill neighborhood.
This collection contains a sketchbook, correspondence, plans, and clippings for projects such as the Reese Hospital, Delaware River Waterfront, and Penn's Landing. It also contains designs, photography and correspondence for many private residences designed by Weise.
For more information about this collection, contact Heather Isbell Schumacher, Archivist (hisbell@design.upenn.edu).