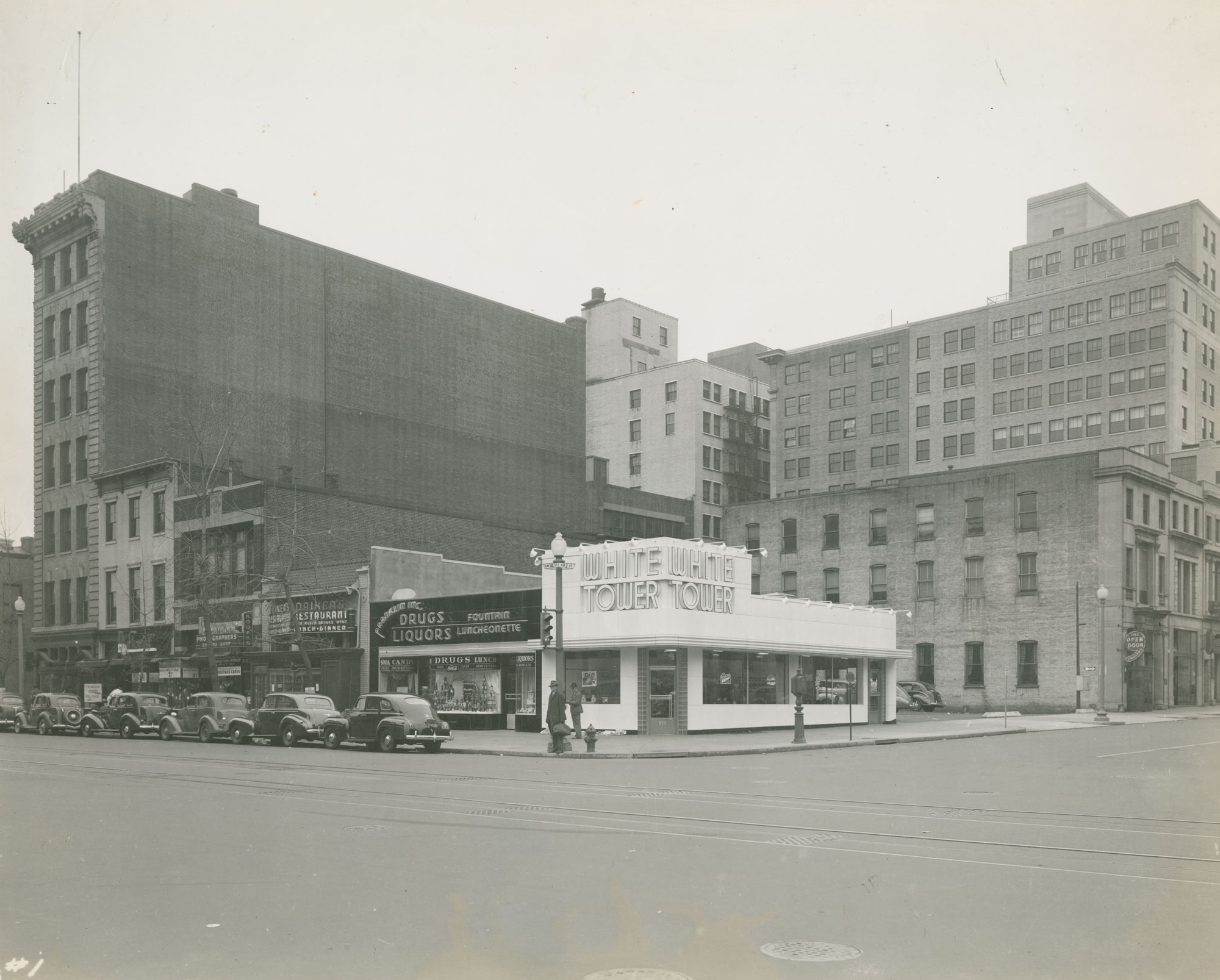 White Tower
White Tower Collection (346)
White Tower Hamburgers was a fast food resturant chain known for its white fortress like buildings. Founded in Wisconsin in 1926, they expanded to over 230 locations across the United States. Architects Steve Izenour and Paul Hirshorn became fascinated with the design and branding of White Tower resturants in the 1970's and published a book White Towers in 1979, photographically documenting White Towers identifiable and idiosyncratic commercial design.
This collection contains some of the corporate archives for White Tower Systems, Inc from 1926-1980. Included in the collection are in house publications, drawings for some of the resturants, and photographs from 1926-1980 for White Tower Systems, Inc. projects in various American cities.
For more information about this collection, contact Heather Isbell Schumacher, Archivist (hisbell@design.upenn.edu).