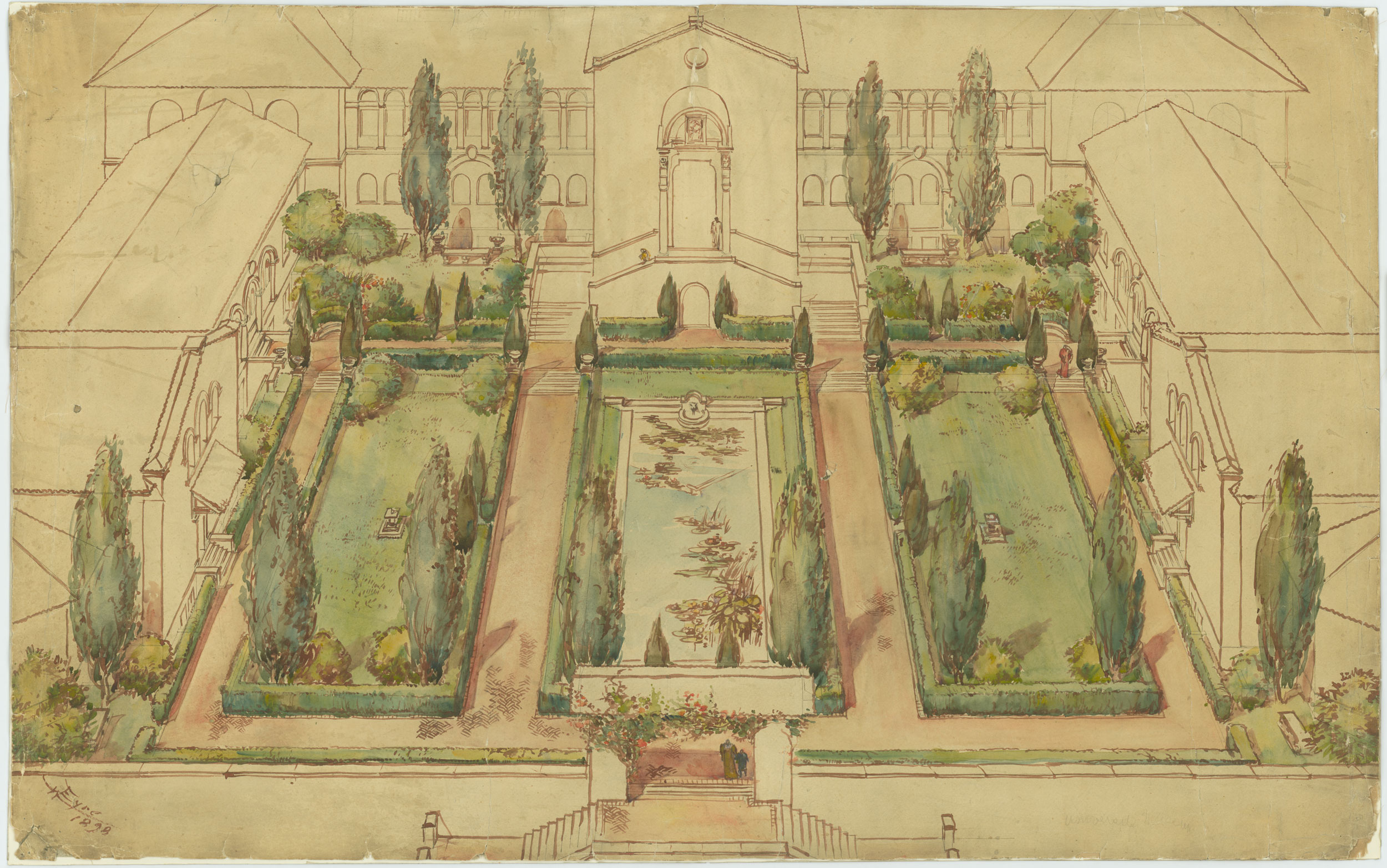 Eyre, Wilson, Jr.
Wilson Eyre Collection (032), Architect, 1858-1944
Eyre achieved national repute for his Shingle-style houses and his engagingly free renderings. The heart of his work was domestic, with several very notable exceptions such as the University Museum. He was one of several founders of the T Square Club of Philadelphia in 1883.
The collection consists of some seven hundred and fifty drawings, primarily large-scale renderings and sketches in watercolor, charcoal, and pastel, including those for country residences, townhouses, apartment houses, gardens, commercial buildings, institutional buildings, architectural details, posters, and miscellaneous sketches.
Downloads