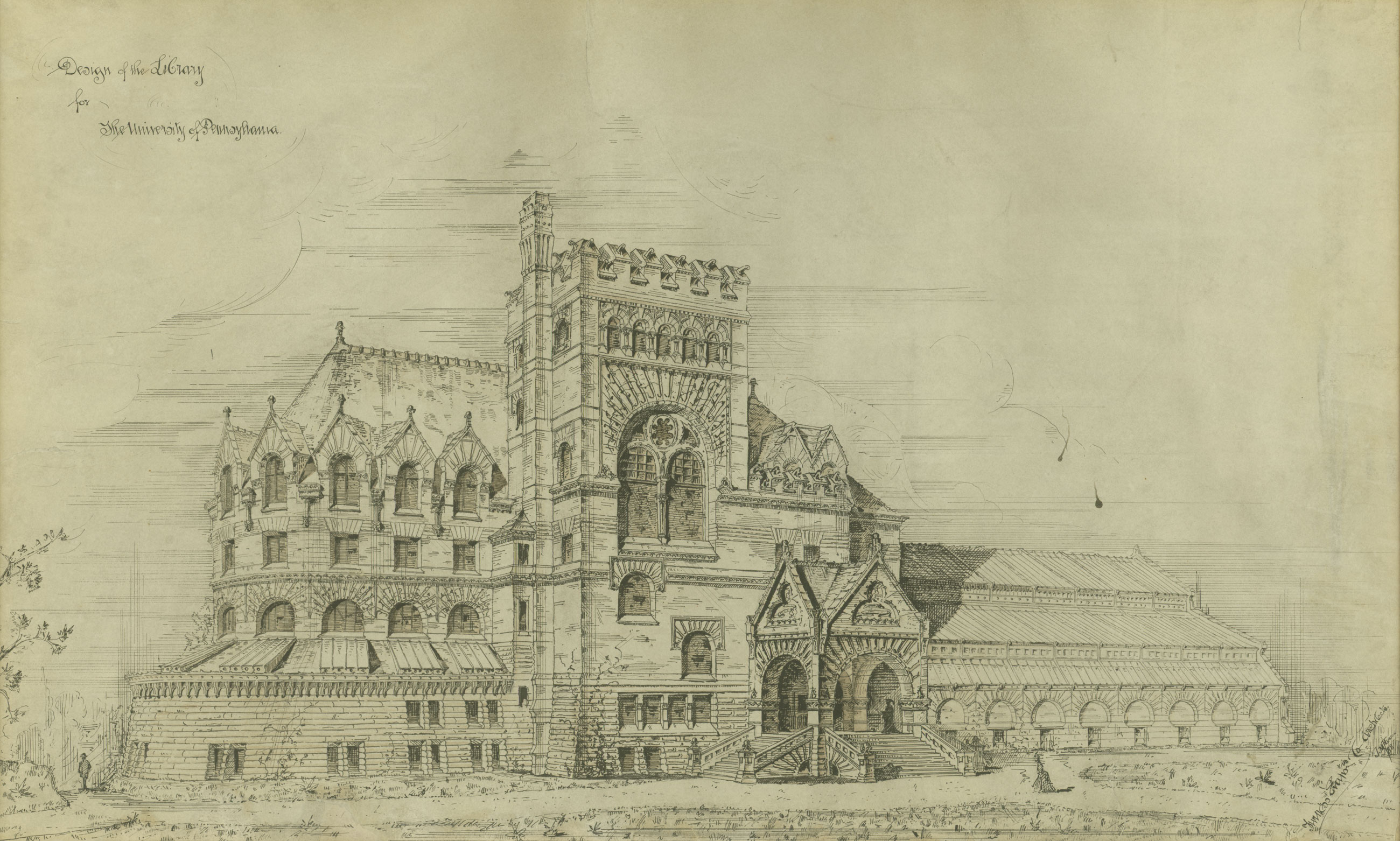 Furness - University of Pennsylvania Library
Frank Furness University of Pennsylvania Library Collection (195), Project, 1888-1991
Frank Furness was a Victorian era architect, who designed over 600 buildings in the Philadelphia area. Furness was known for his eclectic style and use of modern technologies that influenced architects like Louis Sullvan, William Price and Robert Venturi. Among his most important surviving buildings are the University of Pennsylvania Library (now the Fisher Fine Arts Library), the Pennsylvania Academy of the Fine Arts, and his train stations commissioned by the the Baltimore and Ohio, Pennsylvania, and Pennsylvania and Reading railroads.
The Library of the University of Pennsylvania was designed in 1888 by Frank Furness, in consultation with Melvil Dewey and the librarian of Harvard University, Justin Winsor. The building was constructed between 1889 and 1890 and underwent several expansions. In 1962, the library became the Fine Arts Library after the University built a new library for the School of Arts and Sciences.
This collection comprises architectural drawings, photoprints and papers documenting the architecture of the Library of the University of Pennsylvania, designed in 1888 by Frank Furness (Furness, Evans, and Co.).
Downloads