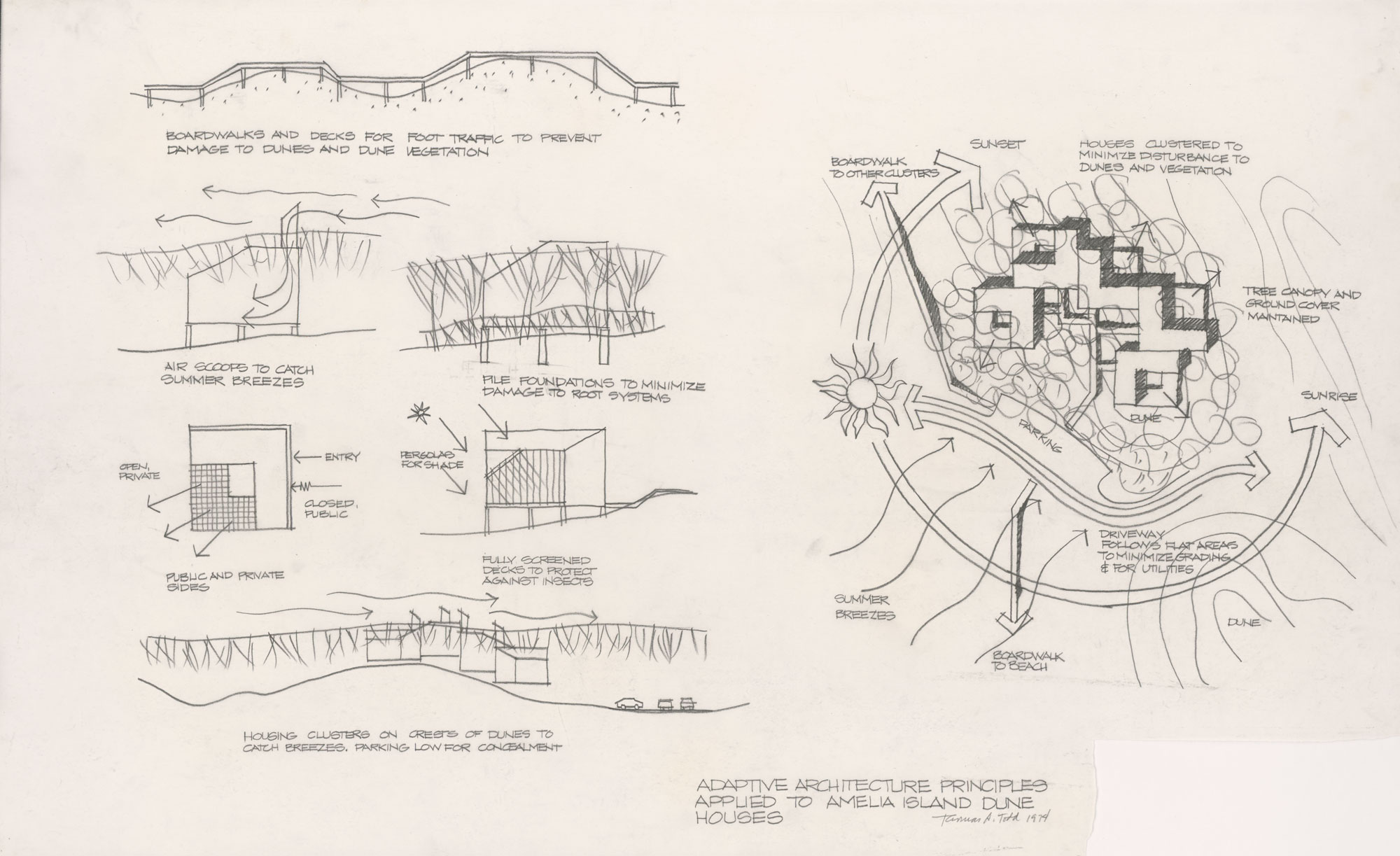 Todd, Thomas A.
Thomas A. Todd Collection (081), architect, urban palnner and ecologist, 1928-2018
Thomas A. Todd was born in 1928 in North Stonington, Connecticut. He graduated from Haverford College (B.A. 1950) and the University of Pennsylvania (B. Arch. with honors and M.C.P., 1959). In 1963 he became a partner in Wallace-McHarg Associates, and in 1964 the partnership became Wallace, McHarg, Roberts, and Todd. The partners, David A. Wallace (b. 1917), Ian L. McHarg (1920-2001), William H. Roberts (b. 1932), and Todd brought together skills of different disciplines (architecture, landscape architecture, urban planning and ecological studies) to form a firm best known for city planning and urban design.
The collection comprises 661 sheets of architectural drawings and two photoprints (of graphics), documenting sixty-five projects designed between 1963 and 1989 by the firm Wallace, McHarg, Roberts, and Todd, its predecessor firm Wallace-McHarg Associates and its successor firm, Wallace, Roberts, and Todd. The bulk of the collection contains drawings delineated by Todd, of particular highlight are the Nigerian Federal Capitol Master Plan (Abuja), and the Baltimore Inner Harbor Master Plan.
Downloads