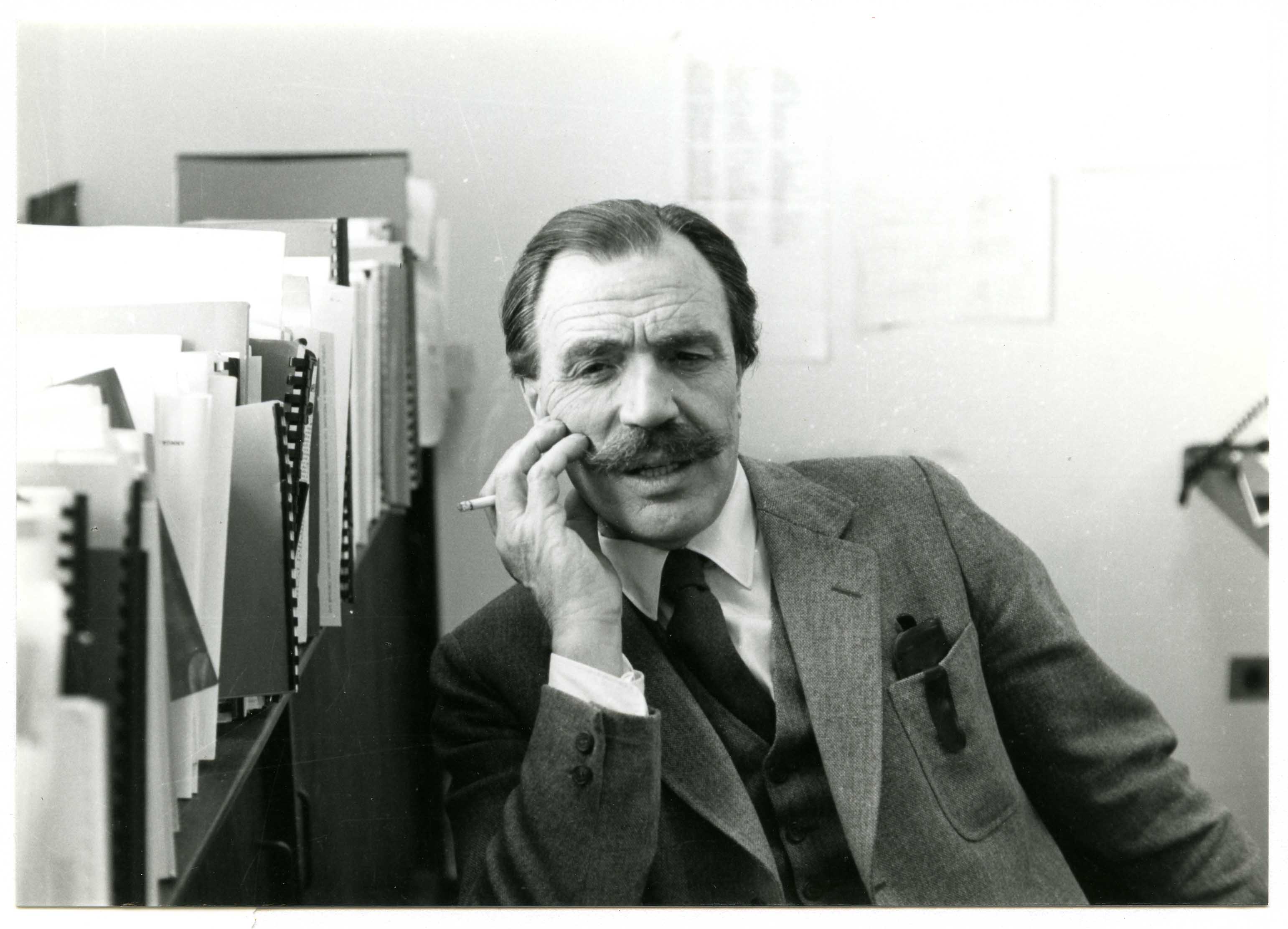 McHarg, Ian L.
Ian L. McHarg Collection (109) / Ian L. and Carol McHarg Collection (365), Landscape Architect, 1920- 2001
Ian L. McHarg, born in Clydebank, Scotland in 1920, was the founder and chairman of the department of Landscape Architecture at the University of Pennsylvania, pioneer of ecological planning, author of Design With Nature and co-founder of the firm Wallace, McHarg, Roberts and Todd. He received his professional education from Harvard University, earning a Master in Landscape Architecture in 1950 and a Master of City Planning in 1951. McHarg was brought to the University of Pennsylvania by G. Holmes Perkins to re-establish the Department of Landscape Architecture in 1954. His ecological approach based upon the "layer cake method" of mapping revolutionized the field of landscape architecture both at the University of Pennsylvania and across the United States. McHarg's influence can also be seen in the development of geographic information systems, which utilize the same "layer cake method" developed in his teaching. His groundbreaking book Design With Nature disseminated his concept of ecological planning to an international audience making his ideas the foundation for many landscape architecture programs across the United States and beyond.
McHarg and his Harvard classmate David Wallace founded the design firm Wallace-McHarg Associates in 1962, commissioned by the Green Spring and Worthington Valley Planning Council to address the threat to the valleys by urban expansion of metropolitan Baltimore. Renamed Wallace, McHarg, Roberts and Todd in 1965, this design firm led the fields of city planning, urban design and landscape architecture during the 1970s by approaching design from an ecological perspective. Significant projects include the "Inner Harbor Master Plan" for Baltimore, Maryland, "A Comprehensive Landscape for Washington D.C." and "Woodlands New Community" in Houston, Texas. McHarg established his own practice after his resignation from the firm in 1979.
The papers of landscape architect Ian L. McHarg are held in two collections, numbered 109 and 365, respectively. Collection 109 comprises materials related McHarg's position as the founder and chairman of the Landscape Architecture Department at the University of Pennsylvania as well as materials associated with his lectures, publications, and professional projects. The collection contains extensive holdings related to the evolution of the principals of ecological planning, together with related teaching records, publications and films. Holdings related to McHarg's professional projects are limited by comparison, and the collection contains only a small amount of personal material.
Collection 365, donated at a later date, complements Collection 109. Specifically, it contains biographical, professional, and personal materials belonging to Ian McHarg and his wife, Carol McHarg. It includes date books (1959-2000); personal and professional correspondence (1950-2005); writings, lectures, and interviews; 35mm travel slides (1949-1975) as well as other photographic and audiovisual material; and architectural drawings, particularly McHarg's proposed plans for Pardisan, an environmental park in Tehran, Iran, and the National Capital of Nigeria in Abuja.
Downloads