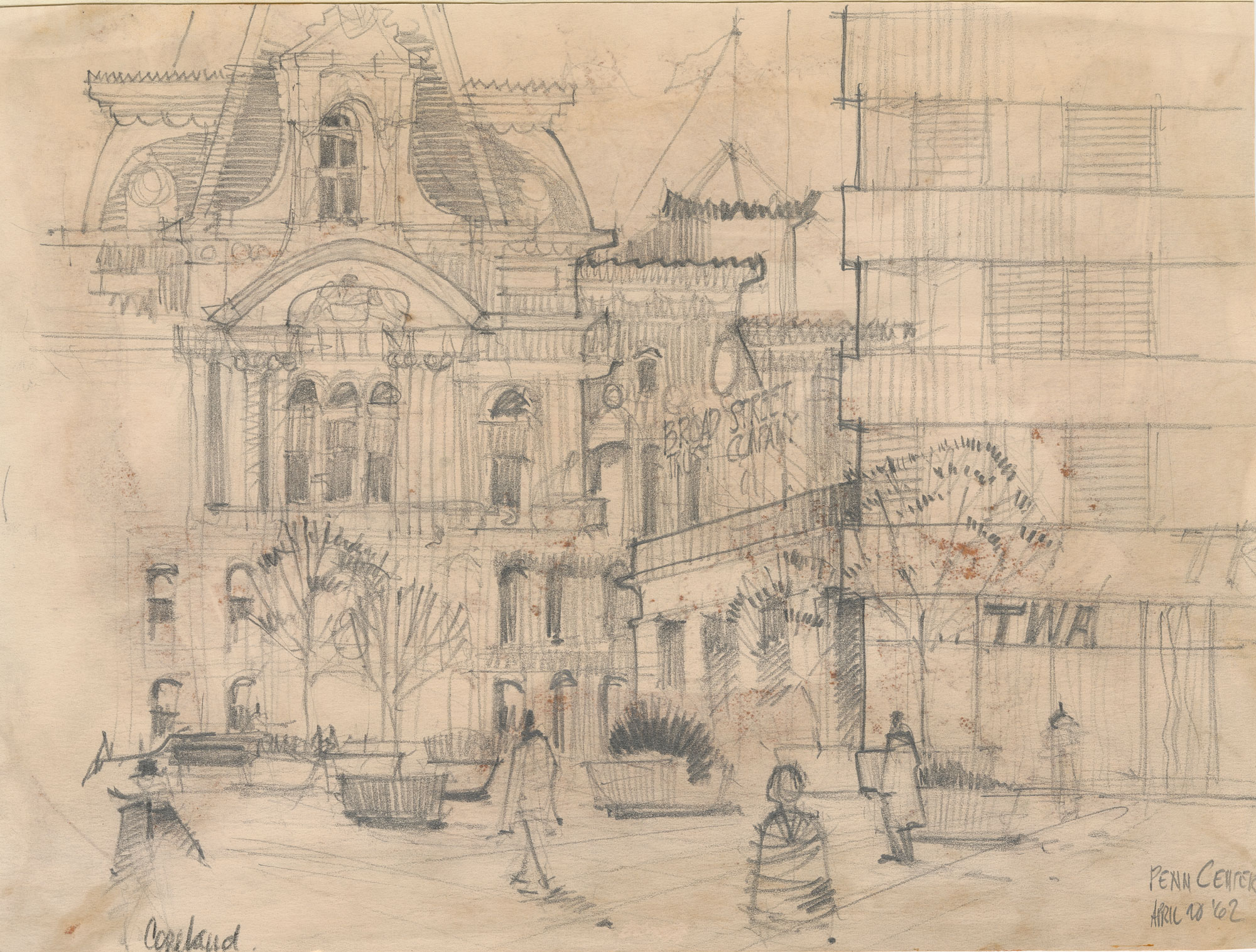 Copeland, Lee G.
Lee G. Copeland Collection (130), Architect, b. 1937
Copeland was a founding partner in the firm of Joyce, Copeland and Vaughn in 1966. He served as Dean of the University of Washington, College of Architecture and Urban Planning and the Dean of the University of Pennsylvania's Graduate School of Fine Arts. In 1991, Copeland returned to private practice in Seattle, Washington with Weinstein Copeland Architects.
The collection contains 29 architectural drawings and 3 bound planning reports documenting six projects designed between 1962 and 1989 by Copeland, his partners and associates. The collection also contains 1 watercolor and 3 pencil sketches of various sites in Philadelphia including the Furness Building (now the Fisher Fine Arts Library) at the University of Pennsylvania.
Downloads