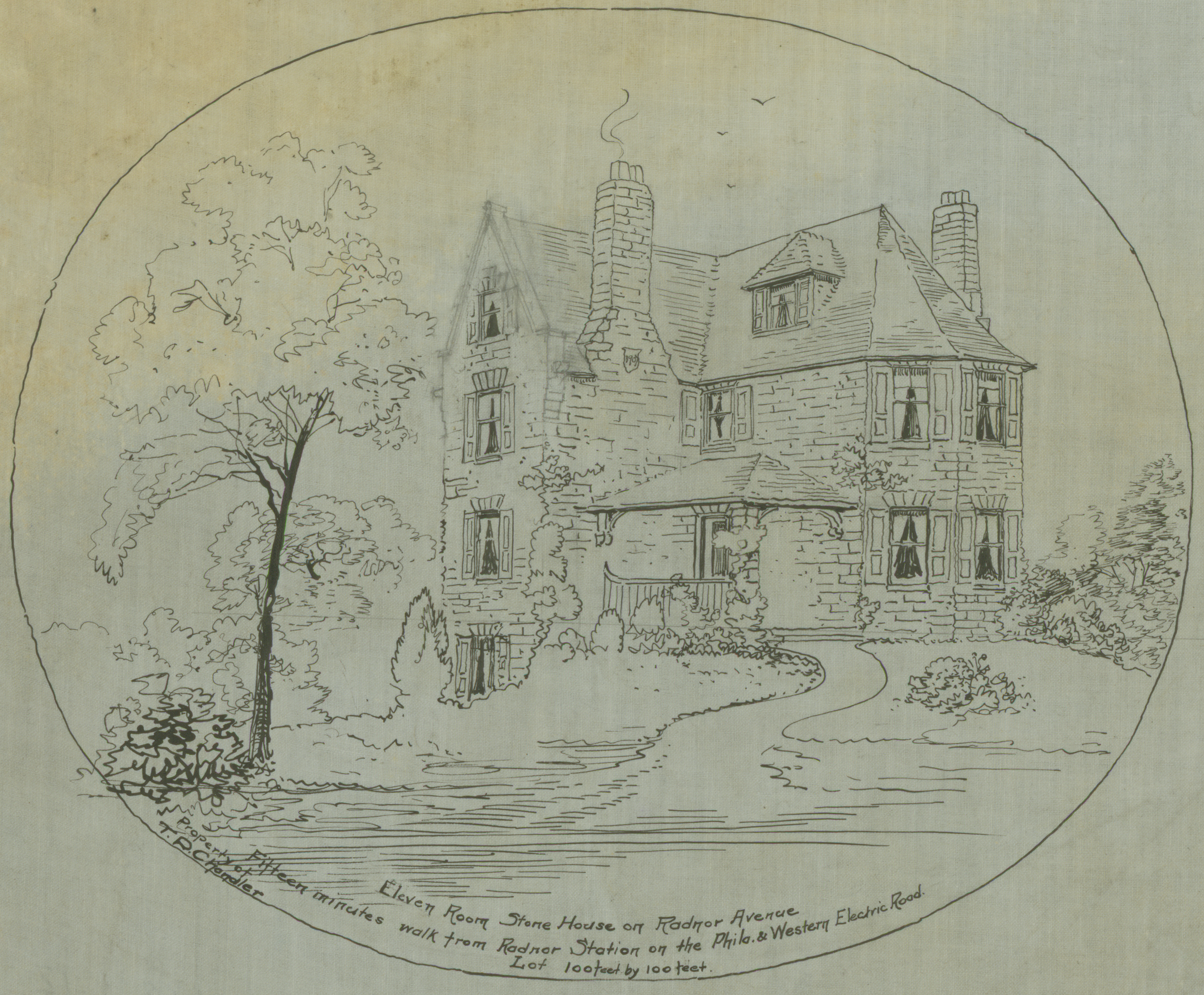 Chandler, Theophilus Parsons, Jr.
Theophilus Parsons Chandler Jr. (082), Architect, 1845-1928
Theophilus P. Chandler worked in Boston architectural offices until 1872 when he established his own office in Philadelphia. He is known for his designs for large private houses and churches, but his projects also included housing developments with other architects and developers, speculative houses on his own properties, railroad stations, and office buildings for railroad companies that served the rapidly growing suburbs of the region. Chandler was a co-founder of the A.I.A.'s Philadelphia Chapter and served as the first Director of the Department of Architecture at the University of Pennsylvania.
This collection contains architectural drawings, photographs, and a few printed items related to nineteen projects by Theophilus P. Chandler and one project for Chandler as a client. Projects include residential, ecclesiastical, and commercial structures and one mechanical invention, a cable car intended to carry freight and passengers.
Downloads