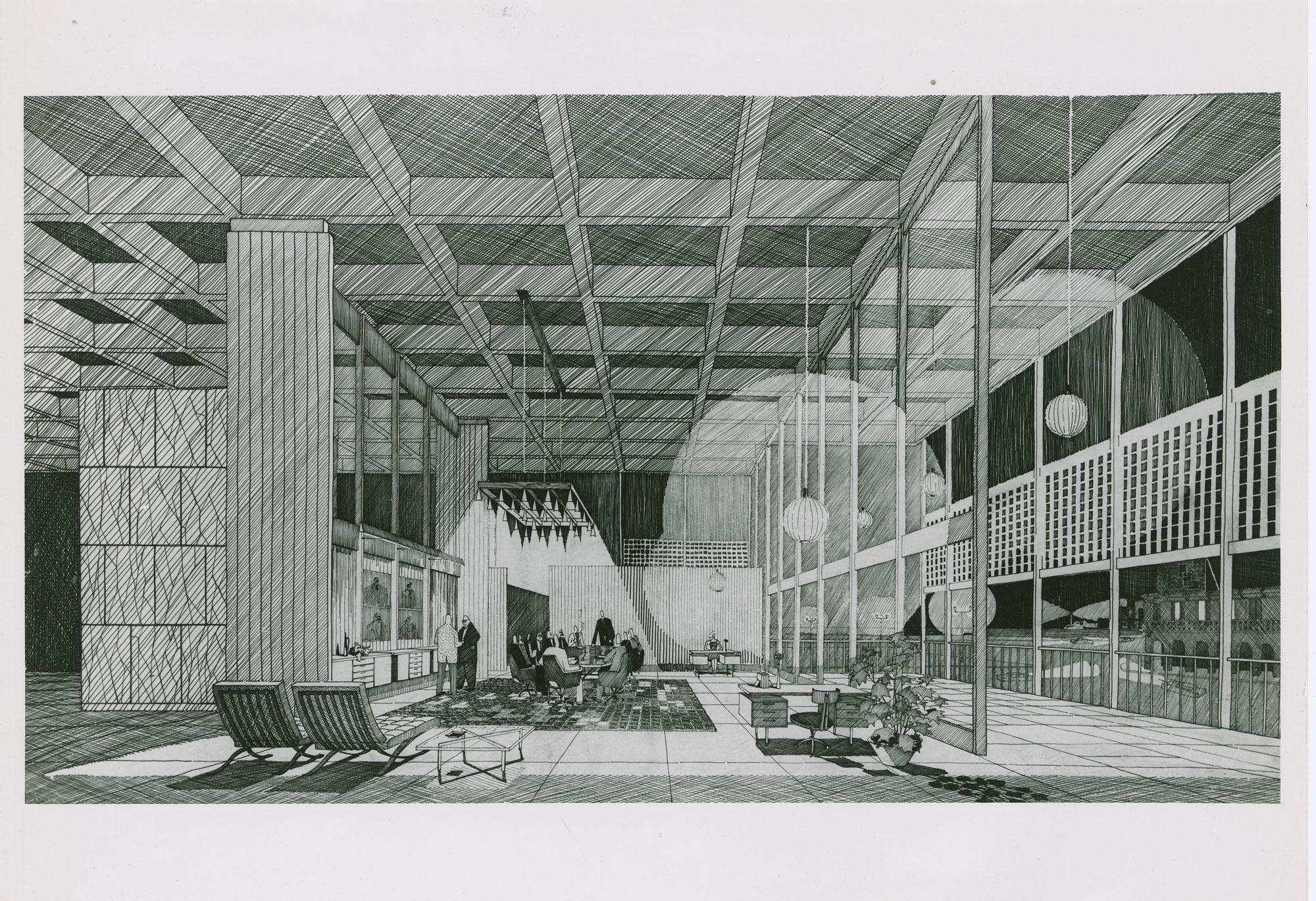 Romañach, Mario Jose
Mario Jose Romañach Collection (048), Architect, 1917-1984
Mario Jose Romañach earned a degree in 1945 from the University of Havana and practiced/taught architecture in Havana from 1947 until he emigrated to the United States in 1959. He taught architecture at the University of Pennsylvania Graduate School of Fine Arts from 1962 until his death in 1984 and chaired the architecture department in 1971-1974. His practice during this period included campus design in partnership with G. Holmes Perkins, Dean of the Graduate School of Fine Arts.
The collection documents Mario Romañach professional career, including photographs and architectural drawings from his architectural work in South America, Cuba and the United States, travel photographs, correspondence, teaching materials and family photographs.
For more information about this collection, contact Heather Isbell Schumacher, Archivist (hisbell@design.upenn.edu).