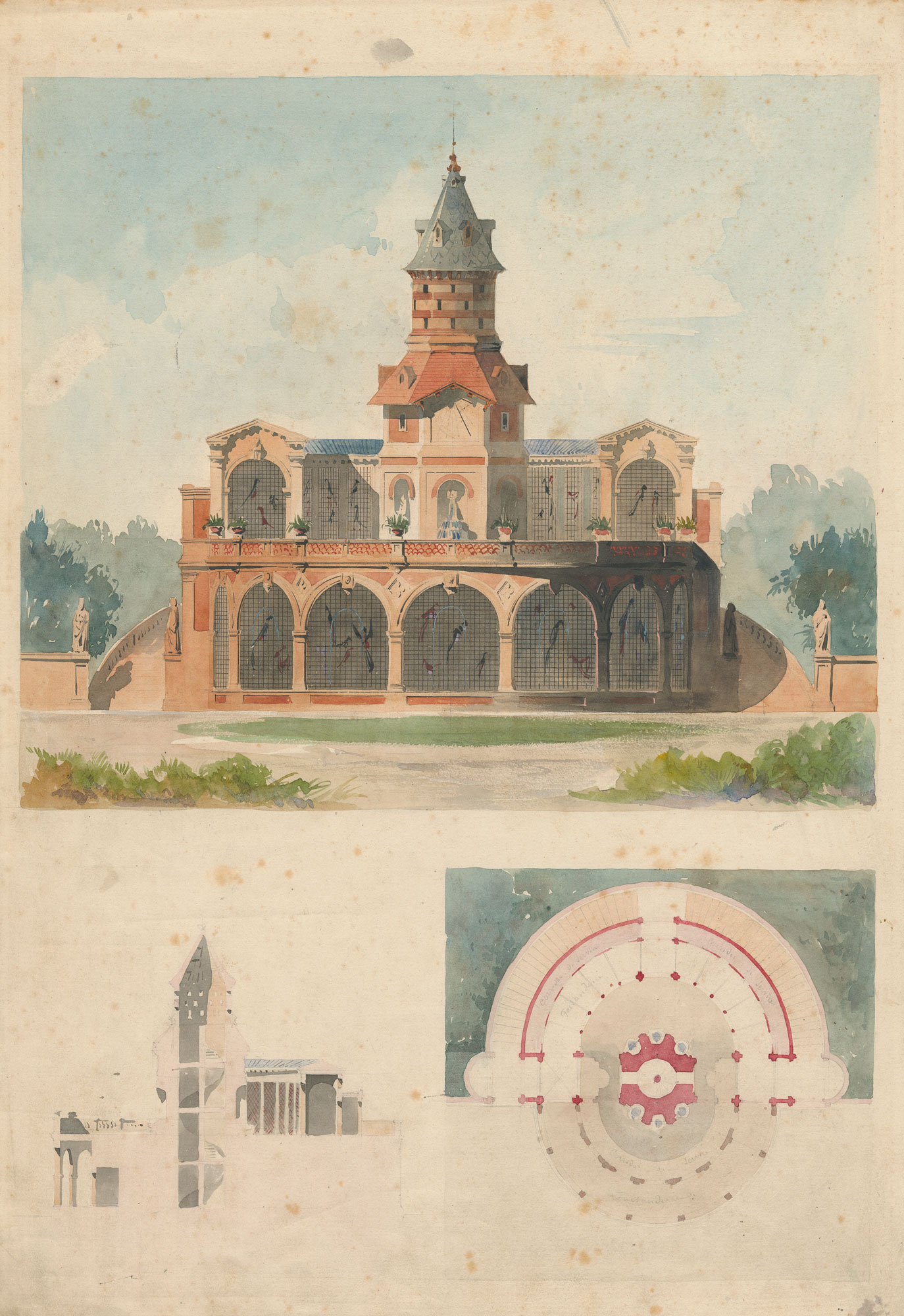 Villain, Edouard-Auguste
Edouard-Auguste Villain Collection (088), Architect, 1829-1876
Edouard-Auguste Villain was born into an architectural family, his father was an architect and he was the grand-nephew of the neoclassical architect Charles Percier. Villian attended the Ecole des Beaux-Arts, and the atelier Viel et Desjardin in the 1840's. In 1855, he became the Inspector of Works at the International Exhibiton in Paris and later the Inspector of Works for the police and the municipal architect for several arrondissements of Paris. Some of his best known works are L'Ecole Colbert, the police barrack in Denis and several primary schools.
The collection includes sketches and watercolors of various projects including Decorative Cappriccio, 1854; Monument to Louis Philippe, 1864 and 17th Century French Interior, 1856. Also included are drawings from his student years at the Ecole des Beaux-Arts between 1846 and 1854.
For more information about this collection, contact Heather Isbell Schumacher, Archivist (hisbell@design.upenn.edu).